Nintendo signals 3DS retirement, ignores it in presentation
The Switch is the star of Nintendo's show, and the 3DS could be retired soon.

Published Fri, Apr 26 2019 10:14 AM CDT
|
Updated Tue, Nov 3 2020 11:48 AM CST
Nintendo overshadows its aging handheld as the Switch continues strong momentum, hinting an official retirement will take place soon.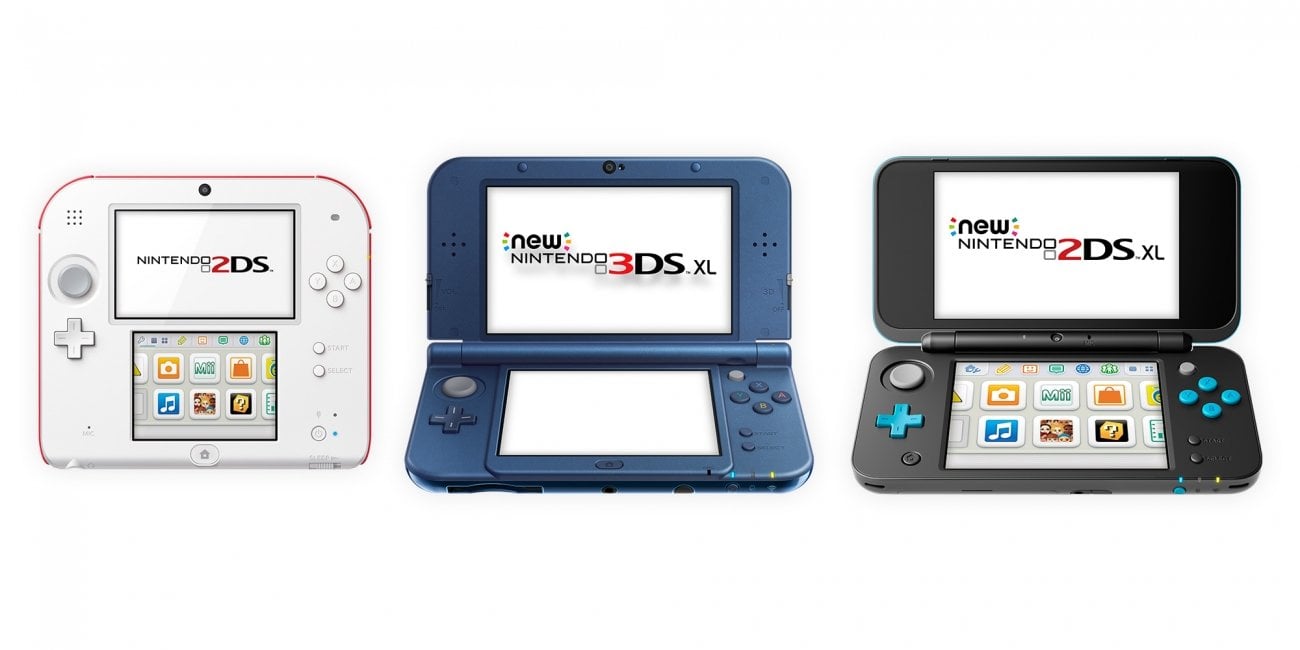 With the Switch, a combination of its handheld and console gaming focus, Nintendo has been gearing up for the 3DS' replacement for a while now. But despite amassing a huge 75 million install base with 378 million software sales, the writing is on the wall for the eight-year-old handheld. In the latest annual earnings presentation, Nintendo President Shuntaro Furukuawa didn't directly mention the 3DS or its future. The 3DS is only used as a benchmark to compare the Switch's current success.
3DS sales are also dramatically slowing down compared to previous years. In FY2019, both 3DS hardware and software sales were down by over 60% to 2.55 million and 13.22 million, respectively. Nintendo's current guidance clearly signals the system's retirement with a paltry 1 million sales forecast for this year, and just 5 million software. That's a further 60%+ drop in both hardware and games sales.
The Nintendo Switch, on the other hand, is doing tremendously well and is encroaching on the 3DS' lifetime sales. In two years, the Switch has sold 34.74 million units worldwide or almost half of what the 3DS has sold in eight years.

Read Also: Switch digital revenue nearly doubles, software up 86%
The only real mention of the 3DS was the basic statement given in previous quarters:
"For Nintendo 3DS, we will continue to leverage the platform's rich software library to appeal to consumers purchasing game hardware for the first time, while continuing to drive sales of evergreen titles that leverage its hardware install base," reads the raw fiscal earnings report.
Sources say Nintendo will fill the 3DS gap with a new Switch model. The company is expected to launch a smaller, cheaper Switch variant to replace the 3DS sometime this year. Existing games and peripherals are expected to work with the lower-cost Switch, and the device should dock to a TV for dedicated home console play.
I also noticed something interesting in a recent Mario Maker 2 announcement. Nintendo is offering a free stylus for all pre-orders, which is a clear jab at the 3DS--the stylus is a hallmark of the 3DS' interactivity. Plus Mario Maker 2 isn't coming to the 3DS. As more and more games start supporting styluses and are optimized for the Switch's touchscreen layout, the 3DS will be placed further and further behind.
The fiscal year ending March 2020 could be the 3DS handheld's last as Nintendo focuses exclusively on the Switch and rolls forward with its new unified handheld-console business model.
Related Tags