Super Mario Maker 2 pre-order comes with a sketching stylus
What better way to let your imagination run wild and free then with your very own Super Mario Maker 2 themed stylus.

Published Fri, Apr 26 2019 1:00 AM CDT
|
Updated Tue, Nov 3 2020 11:48 AM CST
Nintendo have followed up on yesterdays news regarding the coming title Super Mario Maker 2, now the company has announced what players will be receiving as bonuses if they decide to pre-order.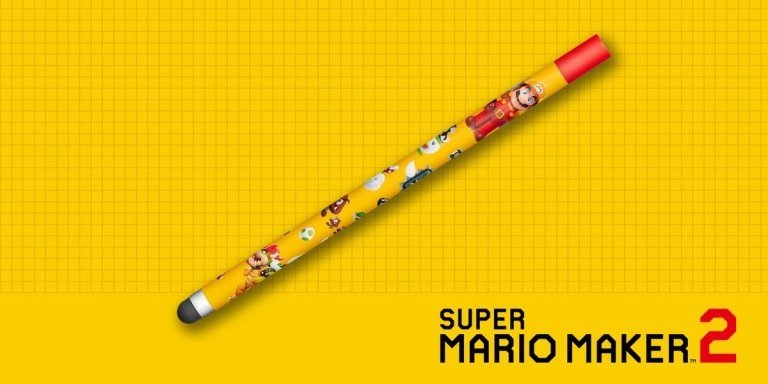 We first heard about Super Mario Maker 2 back in early February and while news regarding the title seemed to drop off, yesterday Nintendo updated their website with some brand new information. Today has been no different, this time round Nintendo UK has revealed what players will receive as pre-order bonuses.
Nintendo will be providing players who pre-order the title with a stylus, according to the official description "A Nintendo Switch stylus will also be available as a pre-order bonus. It's the perfect tool for sketching out the Super Mario course you've always dreamed of in handheld mode!" If you are wondering how you would get a hold of the stylus, players will have to pre-order Super Mario Maker 2 at retail stores, and if pre-order digitally via the Nintendo eShop "you'll receive a My Nintendo Store code that you can redeem for the Nintendo Switch stylus."
Nintendo say that Stylus' are available in limited supply and advise players to check with their local game retailer before making any rash purchases. Super Mario Maker 2 will be arriving on the Nintendo Switch on June 28th, for more information visit the official Super Mario Maker 2 Nintendo game listing here.
Related Tags