Risk of Rain 2 is very, very popular, amasses 650,000 gamers
Hopoos indie sequel comes out of the gate swinging, breaches over 600,000 players.

Published Thu, Apr 4 2019 3:18 PM CDT
|
Updated Tue, Nov 3 2020 11:49 AM CST
Risk of Rain 2 is one of the most explosively chaotic and fun indies I've played in recent memory. Apparently I'm not the only one who thinks this; the game has pulled in a metric ton of players in its short availability on Steam.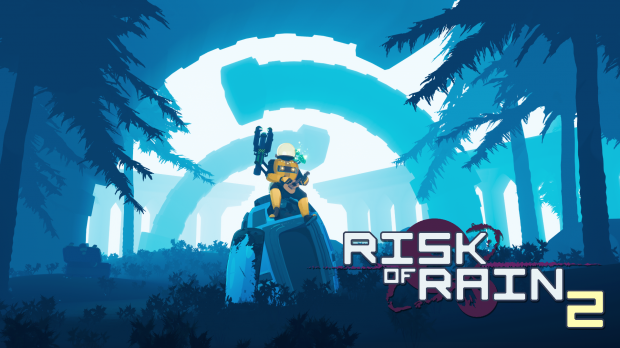 Hopoo's new sequel brings the classic Risk of Rain roguelike to the 3D realm, complete with 4-player co-op madness and hard-as-nails boss fights. The formula has proven to be immensely powerful: Risk of Rain 2 has amassed over 650,000 players on Steam in its first week of early access. For an indie--or any game on the platform, really--these numbers are absolutely gigantic. The numbers are inflated a bit from the recent BOGO offer, but Hopoo is about to crest 650,000 copies sold on Steam...and those are just early access figures. Those sales could jump dramatically when Risk of Rain 2 launches on other platforms later this year.
Armed with this surge of goodwill, the devs are committed to laying out the game's future roadmap of content. There's still more classes, maps, items, and titanic world-breaking bosses to deliver, as well as a ton of tweaks and hotfixes to roll out. Right now Risk of Rain 2 feels like a complete game to me, so I'm excited about the prospect of expansion into this weird, punishing sci-fi universe.
"I just wanted to say from the whole team how absolutely floored we are with the reception so far," shared Duncan Drummond, Co-founder of Hopoo Games. "I was personally hoping for something to match at least half of the original game: apparently we're doing a LOT better. It's absolutely surreal - thank you all again."
Risk of Rain 2 is now available for $20 on Steam's early access. Check below for a trailer and more information about the game:
The classic multiplayer roguelike, Risk of Rain, returns with an extra dimension and more challenging action. No run will ever be the same with randomized stages, enemies, bosses, and items. Play solo, or team up with up to four friends to fight your way through hordes of monsters, unlock new loot, and find a way to escape the planet.

With each run, you'll learn the patterns of your foes, and even the longest odds can be overcome with enough skill. A unique scaling system means both you and your foes limitlessly increase in power over the course of a game--what once was a bossfight will in time become a common enemy.

Myriad survivors, items, enemies, and bosses return to Risk 2, and many new ones are joining the fight. Brand new survivors like the Artificer and MUL-T debut alongside classic survivors such as the Engineer, Huntress, and--of course--the Commando. With over 75 items to unlock and exploit, each run will keep you cleverly strategizing your way out of sticky situations.

Key Features

Play four player co-op seamlessly through Steam - no more port forwarding

Unlock over 75 items over time, keeping each run fresh and full of new challenges

Play and unlock new and returning survivors, each with their own abilities to master

Theorycraft and exploit endless item and character combos

Encounter challenging monsters and enormous bosses

Explore massive, handcrafted 3D levels

Discover lore through the collection of Monster, Item, and Environment Logs

Challenge your friends-and the world-in all-new Prismatic Trials, a unique seeded run where everyone can race up a global leaderboard
Related Tags