Best Buy leak Metroid Prime Trilogy/Persona 5 Switch listing
Best Buy has accidentally leaked through listings numerous unannounced Nintendo Switch titles.

Published Thu, Apr 4 2019 1:00 AM CDT
|
Updated Tue, Nov 3 2020 11:49 AM CST
Game retailers are known for their accidental leaks of unannounced games coming to certain platforms through their website listings, and now we have a few more. This time round Nintendo Switch titles have taken the spotlight.
Supposed leaks of Best Buy's internal staff-only data base has showcased three unannounced Nintendo Switch titles. According to the above images from Wario64 - a very well known leaker of game information - the Metroid Prime Trilogy, The Legend of Zelda: A Link to the Past and Persona 5 are heading over to the Nintendo Switch. Here is a imgur folder of all the leaked images.
If you didn't know, Persona 5's 'Joker' is heading over to Super Smash Bros. Ultimate, which could be a big enough reason for Nintendo to bring his whole game over to the Switch. The listing for Zelda is quite puzzling, as Best Buy has not mistaken A Link to the Past for the announced remake of Link's Awakening, as there is a separate listing for Awakening also in the stores database. The Metroid Prime Trilogy listing could very well be true as Nintendo did delay Metroid Prime 4 for further development time, perhaps a remake of the older games will be enough to tie over Metroid fans until Metroid Prime 4 is ready?
As always with store listings, please remember that employees do create these listings in their data bases to get ahead of a potential release a game franchise. Employee's, just like the rest of us humans are subject to error, and/or could just be guessing at what the future holds for specific franchises. That being said, come at that post and the Switch game listings with a healthy amount of diligence and skepticism.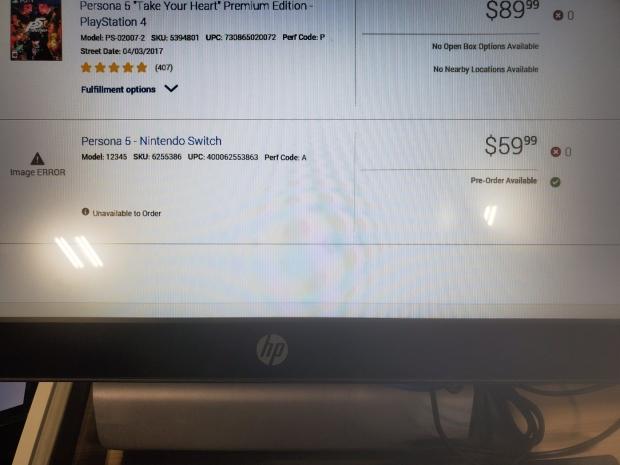 Related Tags