Sean Murray gives rare talk on No Man's Sky's triumphs, woes
Sean Murray reveals the process Hello Games followed to turn No Man's Sky around.
Published Mar 24, 2019 12:20 PM CDT
|
Updated Tue, Nov 3 2020 11:49 AM CST
5 minute read time
Hello Games boss Sean Murray gives a rare, candid talk on No Man's Sky's successes, failures, and how the team kept hope.
Few games have a comeback story like No Man's Sky. The game launched in 2016 to explosive hype that quickly plummeted when gamers realized the tedious, often-frustrating mechanics. There was no multiplayer, no cohesion, no centrality to it at all--the experience was about getting lost in a kind of cosmic loneliness (as we noted in our review). It felt like a bait-and-switch and players weren't given the game they had been promised. This led to months of ridicule and lambasting, but rather than give up, Hello Games took everything in and kept working.
With determination, they turned everything around, releasing six major patches in two years that dramatically changed the game. And they did it all for free.
A lot of what happened during those critical months wasn't actually known until now. Following No Man's Sky's PR nightmare, Hello Games went dark and stopped talking to the press. This, Murray says, was a big turning point. At GDC 2019, Sean Murray finally discusses how the team persevered during those dark times. He talked about No Man's Sky's sales--which are astronomically high--and how Hello Games weeded out nuggets of wisdom and golden feedback from the overwhelming tide of negativity.
Murray on how No Man's Sky's massive sales success came at a very real human cost:
"At launch and two years away from release, No Man's Sky has sold incredibly well. It's gone on to become one of the biggest-selling new IPs of all time.

"But our release was also one of the most intense and dramatic the games industry has seen. This is something that's becoming increasingly common in the industry. A lot of games have faced this before us and after us, but unlike some of those we weren't facing just one technical issue that we could fix, and we were also a tiny team. Six people on average were making No Man's Sky, and we were 15 when we launched."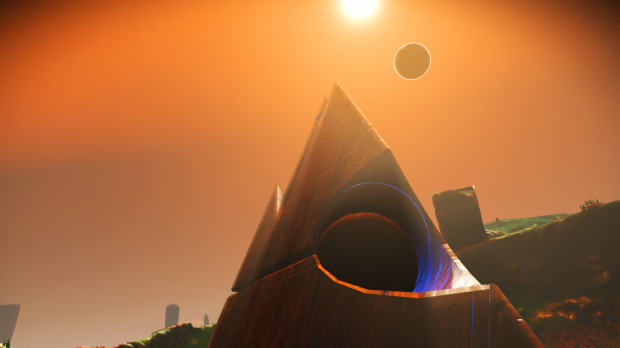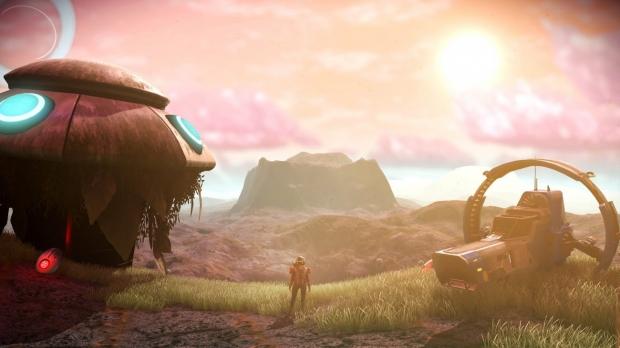 Murray on how the positive, dedicated No Man's Sky community helped shape the game and give the team motivation during those turbulent times:
"And as a family, post-release, we faced some really difficult challenges. Everything you could imagine from the worst of the internet we hit.

"But now we're mentioned as a benchmark for coming back. Doing No Man's Sky is now a positive thing. Like I said, two years from launch we're selling numbers that I think most AAA games would be really proud of. More importantly, we have a very positive--probably one of the most positive communities of any game out there."
Why Murray didn't give up on No Man's Sky:
"During those dark days, it'd have been very easy to quit. In fact it would've been expected, would've been the norm. But two things forced me to get out of bed every morning.

"One was that we could see something others couldn't. We could see hundreds of thousands of people playing the game every day, an average play time of 25 hours of millions of players. We knew people were enjoying the game and wanted to enjoy it more.

"The second thing that really made me want to get out and fight is that...the narrative around games that launched like this becomes about the team being maybe dishonest or lazy or something like that. I've never met a lazy developer. The team at Hello Games is so incredibly talented and hardworking. So I felt like their legacy deserved to be correct.
Hello Games shows no signs of stopping with No Man's Sky.
Armed with the success of millions of sales, the team can afford to keep patching in free updates and expansions over time. The next free expansion, No Man's Sky: Beyond, will be its biggest yet and promises to expand the game in radical new ways.
Other fascinating tidbits include how Hello Games decided to go on a complete media blackout and talk directly only to fans. The press, Murray said, runs downstream from developers and the community and are focused mostly on clicks and hits. So they went dark and only released new info via blog posts and patch notes.
Another extremely inspirational quote that Hello Games followed was "What you do is more important than what you say." Hello Games decided to show what they're going to do rather than actually say it--a hard-learned lesson about over-promising features that aren't yet ready.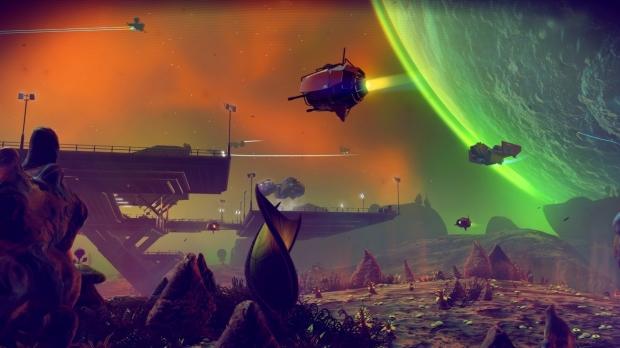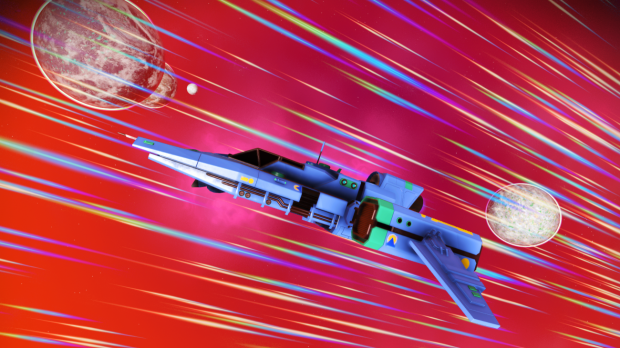 Perhaps the best thing about the speech was Murray's words about how gamers, publishers, and the industry as a whole needs to empower games-makers to go beyond their limits and take risks on a seemingly impossible dream--and most importantly, to keep trying even if they fail. This rings true with recent games like Bethesda's Fallout 76, and BioWare's new IP Anthem.
"If we look at the biggest games right now, Fortnite, Rainbow Six Siege, Warframe, they all had this kind of slightly rocky or lukewarm launch. Innovation is in such short supply in the industry. We need it so badly, we need to encourage it, we need to foster it. We need to ask people to shoot for the moon.

"And if they fail on their first attempt, we need to be there to support them. We focus far too much as an industry on week one sales and so little on long-term impact. We're all making games in the most polarized and intense moment in gaming. And it can be scary."
Here are a few more tidbits from the talk:
Murray thanks the inspirational No Man's Sky community

Hello Games analyzed every critique about the game, treated it as data and learned to improve from it

Most people who frequently disparaged No Man's Sky weren't invested in it or didn't play it very much

Hello Games closely analyzed data and feedback from players with lots of playtime to uncover issues and how to fix them

The team used an internal Tumblr to keep motivations and spirits high

Cutting off communication from the press helped focus directly on the community ("the press operates downstream from the community," Murray said)

"What you do is more important than what you say" was Murray's and the team's mantra for making No Man's Sky better

Chose to speak to players only with patch notes so no promises were made and left unkept

Hello Games focused only the team and their game--they didn't compare their game to other titles on the market. It helped tremendously
As a fan of No Man's Sky who enjoys it despite its problems, I find this speech quite fascinating. Murray is of course talking to other developers and not necessarily gamers or the press, but that makes it even more interesting.
Be sure to actually watch the whole thing. If not because you're curious, but because it'll give you a lot more insight on game development and what it's like for a small team to weather such a big storm.
Related Tags