The Master Chief Collection's impending PC release is a massive undertaking, and Microsoft plans to hold tons of internal beta tests for the six-game Halo anthology.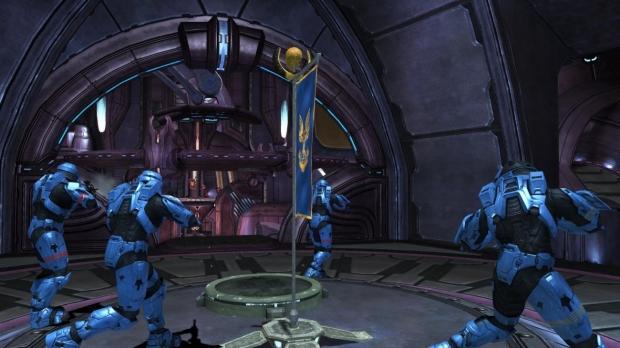 At the recent Halo Championships event, 343 Industries recently announced Halo Insider program, a new initiative for testing out new Halo games. The program offers fans across Xbox One and PC the chance to try out new games like Halo: Infinite and the hugely anticipated PC version of Master Chief Collection in their fledgling states, and shape them over time with valuable feedback. Users can even test out the Steam version of the Master Chief Collection.
"Halo Insiders who choose to opt in to console or PC flighting will be considered for early access play sessions with in-development Halo games," the announcement reads. "Every improvement to Halo: The Master Chief Collection over the past year was the direct result of Insiders participating in flights and sharing feedback to the development team. Each public flight has specific goals, meaning not all Insiders will be selected for every flight."
The testing phases should be quite expansive. All six Master Chief Collection games won't release at the same time--Microsoft is instead staggering MCC's launch and will sell each game individually starting with Halo: Reach.
The games will be released in chronological order, so Halo: Combat Evolved will be next, followed by Halo 2, Halo 3: ODST, Halo 3, and Halo 4. Testing should be held for each individual game on PC, but Reach should be the only one tested on Xbox One.
Luckily Xbox LIVE Gold won't be required to play MCC on Steam.
Also remember Halo: Infinite (aka Halo 6) is coming to PC too, so there's a chance to play that ahead of release as well. You can sign up right now, but you'll have to agree to an NDA and submit spec details of your machine.
Anyone who signs up for the Xbox One version has to be part of the Xbox Preview Program...and which I highly advise you not to join. This program was responsible for two soft-bricks of my Xbox One that were frustrating to fix.