The full Halo 5 experience isn't coming to Windows 10 PCs any time soon, Microsoft reconfirms.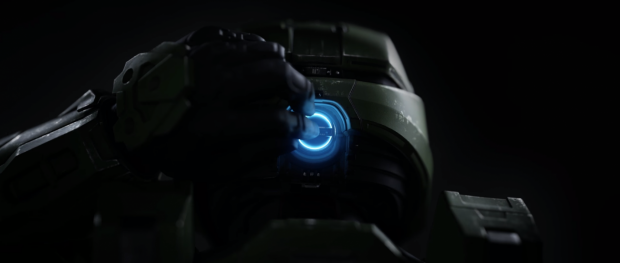 Although Microsoft has said multiple times that Halo 5 won't come to PC, gamers speculated that a recent box art change could hint at a PC port. This isn't happening; the awkward story campaign and rather good multiplayer will stay at home on the Xbox One. And honestly this makes a lot of sense.
"As we've shared previously, we do not have plans to launch Halo 5: Guardians on Windows 10 PC," a Microsoft rep told CNET.
There's many reasons why Halo 5 wouldn't come to PC right now. It's just not the right time. 343 Industries is way, way too busy with Halo 6 (aka Halo: Infinite) to port Halo 5's complete package over to PC. The studio hasn't even completed Halo 6's new Slipspace Engine, strongly hinting the next chapter won't drop until the next-gen Xbox Scarlett family releases sometime in 2020 or thereabouts.
Halo 5's live services are being monitored and kept up by the studio, which involves rotating playlists and making new content. And the studio is also continually updating the Halo: Master Chief Collection to boot. But why can't another studio handle Halo 5's porting? Because they're also helping 343i make Infinite.
Plus Halo sells Xbox consoles (or at least it used to) and acts as a big draw to pump Xbox One sales. Now that Halo 5 is on Game Pass we could see more game and console sales spark up, and more engagement spending across the board.
Despite Microsoft's marked lack of console exclusives, the future of Halo will be on PC too: Halo 6 will launch on Windows 10 PCs alongside Xbox One consoles. This dual-porting of the next Halo alongside Master Chief Collection's updates and Halo 5's upkeep means 343i simply doesn't have the time to bring Halo 5 to PC right now.
At least we'll still have Halo 5: Forge and custom games, though.