EA's E3 2019 plan isn't about gamers, it's about engagement
EA's decisions regarding EA Play are tactical business moves tailored to current industry trends.

Published Fri, Mar 8 2019 12:30 PM CST
|
Updated Tue, Nov 3 2020 11:49 AM CST
EA is swapping out a press conference for a glut of live streams, interviews, and other sensory overload at its annual pre-E3 event. This decision isn't about giving gamers what they want, but keeping them entertained and engaged.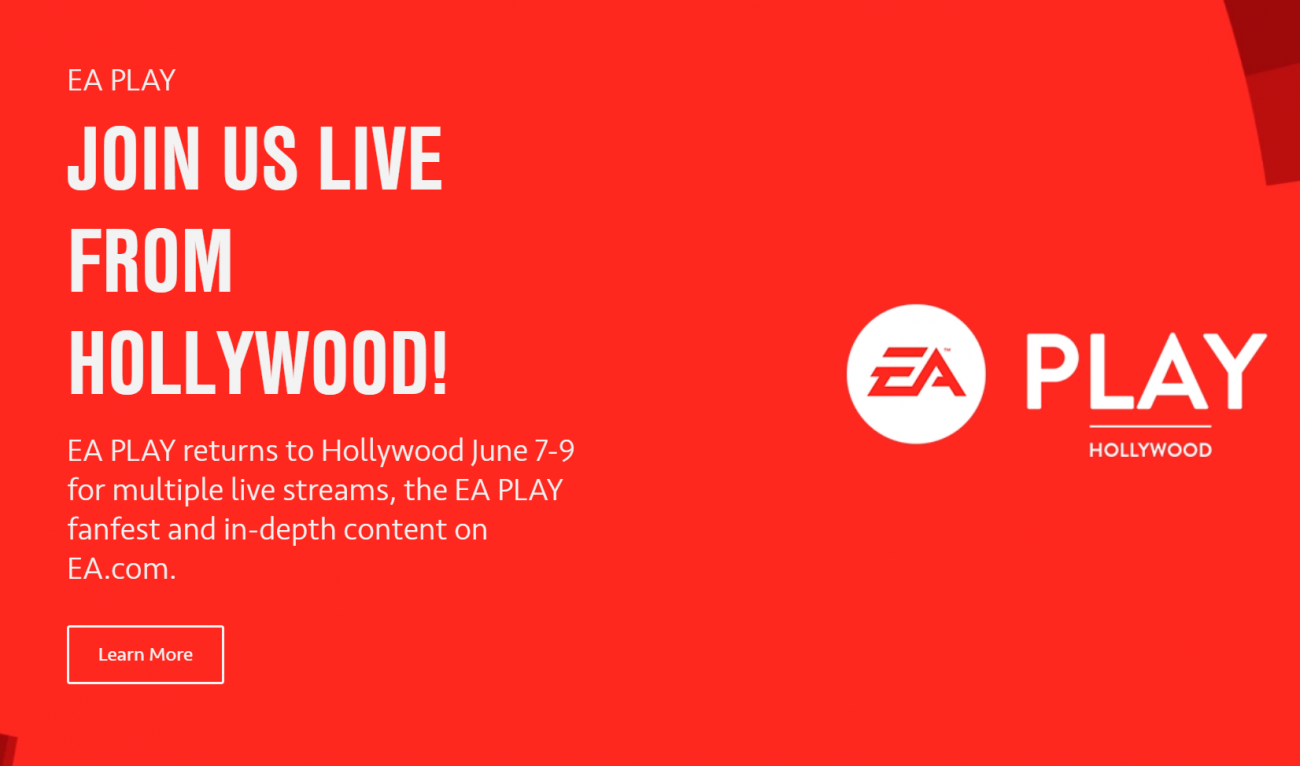 EA recently announced its EA Play 2019 plans to press and gamers, confirming a paradigm shift that reflects the current state of the games industry. Right now live streamers and "influencers" are the core focus of any publisher (just look at how much EA spent to promote Apex Legends), and that's great for the billion-dollar games-makers. Influencers can stretch engagement quite far and act as interactive advertisements for their biggest games (especially when they're paid to do so, versus games outlets). Now this model is seeping into how publishers are showcasing their new games.
EA's decision to scrap its annual press conference isn't just because they're often lampooned, nor is it just because they want to give "gamers more of what they want." It's about engagement, about keeping you glued to your seat for as long as possible while watching a live stream, about providing tons of information all while they collect metrics and viewership counts that may actually affect game development.
The delivery method has changed from a more clear and compartmentalized presentation for consumers (with all its follies) to a lengthy showing of content to a specific audience, an audience that EA makes billions from every year via monetized engagement.
"We're skipping the press conference this year and are replacing it with multiple live streams that will air during the first two days of the event, bringing you more of what you've told us you want - more gameplay and insights from the teams making the games."
EA is so hungry to keep people hooked that it's shaved off a part of its own presence at its own publisher-centric event to do so. It's leaning so hard into this scope that even how it shows its games is being affected. Rather than having a more abridged and condensed presentation with key info, EA's plans should barrage viewers with lots of content, flashy visuals, and promises that developers may never actually keep.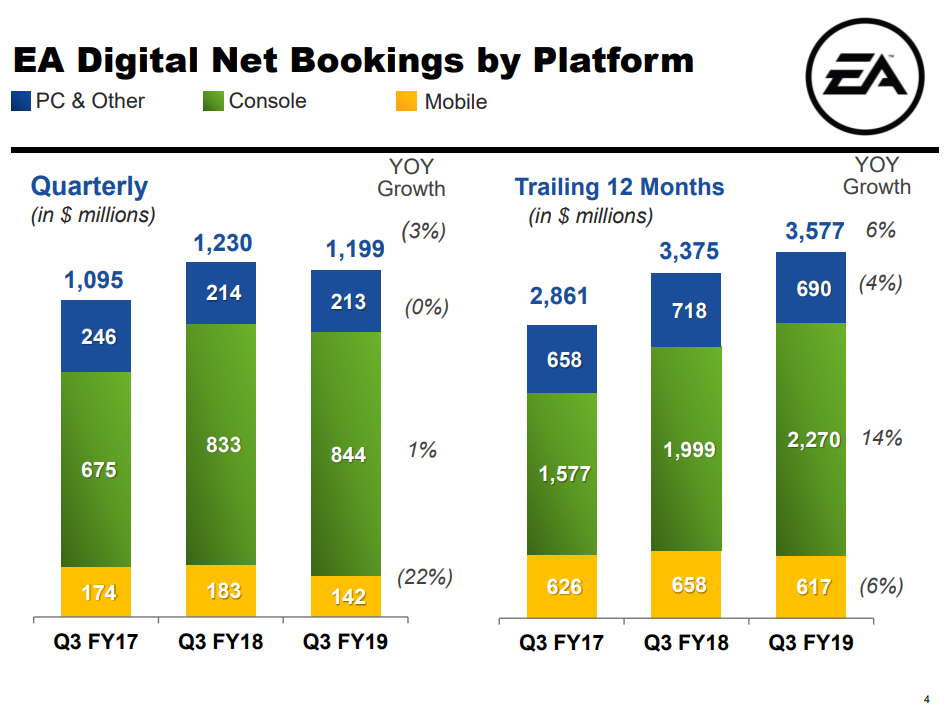 EA makes billions every year by monetizing engagement in its games. But engagement isn't just about making money from games; now EA will use it in direct business-to-consumer advertising.
It sounds like a mistake. Any opportunity publishers have to clearly outline their plans in a presentation should always be taken.
EA should have both a smaller-scale conference for consumers, gamers, and interested people to whet the appetite. Then it could follow-up with live streams, gameplay showcases, interviews and everything else for enthusiasts. But the numbers show EA that live streams are the way to go, that interactive media that engages users is the way to get people more excited (and invested) in the games, even if it ends up showing content that isn't in the final game (like with Anthem).
EA is just making a calculated trade-off here. It's trading the presentation part which could possibly spark interest to specific consumers to a more guaranteed safe bet with live streams.
Read Also: Sony skips E3 2019 for PlayStation-centric showcase
It's also a tactical decision centered around money.
Following missed quarterly revenues, EA recently said it has to "make hard choices about investments."
"Our experiences this quarter have reset our expectations for growth this year and next. And that means we must make some hard choices about investments," EA CFO Blake Jorgensen said in the Fiscal Q3'19 earnings call. "Nevertheless, this quarter has shown that we will continue to be a business with great brands that enable us to generate strong cash flow for investors."
Putting on a big press conference is expensive, especially when you have to hire talent, set things up, and generally put on a show that tries to entertain all types of gamers and consumers. So by shaving the conference altogether, EA can save investors money and put forth that revenue towards game development and it's aggressive service R&D roadmaps.
Always remember there's more to what any company says that meets the eye. What we know about EA's business shows tells me the company is just banking hard on engagement while trying to save cash in the process. This could become the new norm in how games are showcased at E3, an event that's vastly deteriorating.
In fact, E3 itself is changing. Everyone's pulling out and soon it'll be all about Xbox...which is a shame.
Related Tags