Microsoft wants to improve its PC gaming focus, but that doesn't mean big marquee blockbusters like Halo 6, Gears of War 5 and the next Fable will show up on competing storefronts.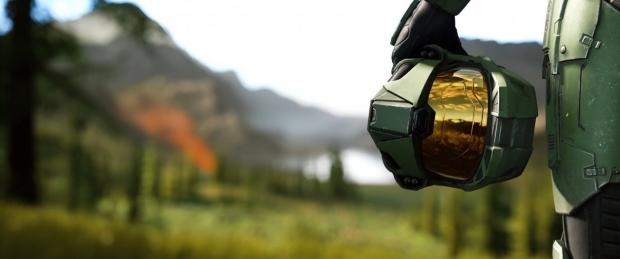 Xbox gaming head Phil Spencer has been talking up PC gaming recently, and promises some surprises for E3 2019. Some speculate that huge franchises like Halo could show up on Steam. This is very unlikely to happen and is counter-intuitive to Microsoft's business strategy. The company is committed to PC, and all of its future first-party games will have PC releases, including Halo 6, Gears of War 5, and all the projects its newly acquired studios are working on.
The biggest reason why Microsoft won't bring huge franchises to Steam or the Epic Store is because of money. It keeps all the cash from every sale on wholly-owned platform like the Xbox or Windows Stores, and doesn't have to give anyone a cut. But it also keeps every bit of microtransaction revenue from live service games which is more important, especially since all big Xbox games are now monetized. For all the big talk about Microsoft being a proponent of cross-play and sharing, it behooves them to still retain a tight control over their ecosystem (and they will).
Services like Game Pass also play a big role in why certain games won't ever come to Steam, too.
We do know Game Pass will come to PC eventually, and this should be the main avenue to play Xbox games on the platform. You'll still be able to buy big games like Halo: Infinite on the Windows Store, but Microsoft really wants you to buy into its long-term subscription so it can A) make more money from you over time B) spark game sales of other titles, and C) engage you in its rich bedrock of monetized, community-driven services.
This accessible subscription will be the main dish Microsoft serves up its biggest games, and this is by design. Every service, whether it be Xbox LIVE, Mixer, or Game Pass, is specifically designed to complement and feed into one another. Game Pass is designed to propel game sales within the closed ecosystem so Microsoft retains all revenues from game sales and microtransactions--all while providing steady recurring earnings via subscriptions.
In this way Microsoft has compensated for its major weaknesses and can now make money from its games without actually selling them.
Think of Xbox's billion dollar revenues as big wheel, and each service is a spoke. If one spoke is thrown off, the wheel gets a bit wobbly. But if multiple spokes are broken then the wheel stops turning altogether.
This would effectively happen if Microsoft brought games to a competing storefront. I used this same analogy to explain why Game Pass probably won't come to the Nintendo Switch.
The company now controls Xbox gaming on both PC and Xbox One consoles. This is exactly how Microsoft wants it and there's tremendous value in totally controlling a platform, let alone two of them that are strategically tethered together.
Services are the glue that holds these experiences and games together, and Microsoft's gaming branch is a service-first segment now. So if titles like Halo 6, Gears of War, and other exclusives came to Steam not only would they not be exclusives any more, thus potentially hurting full game sales on the PC store, but also the service hooks would be significantly disrupted and Microsoft would also be giving up lots of control.
So what did Spencer mean when he talked up PC gaming? Basically we should expect Microsoft to go internal instead of external by shoring up the Windows Store and allow tighter integration between Xbox and PC. We should see dramatically improved feature sets for Windows 10 PC games and the store itself should be optimized to be more competitive. More service extensions should also be added.
And there's evidence that Game Passes' full library of titles will come to PC eventually. Microsoft is actually developing new delivery technologies that allow full Xbox games to be extracted to PC instead of PC-specific ports. This has far-reaching implications that would dramatically change the company's reach on PC.
If future first-party games are going to release on PC then Microsoft needs to really start building up the Windows Store even more. And that's exactly what I expect them to do, and E3 2019 should be a big hurrah for its PC gaming branch.
Smaller games like Cuphead and Ori could drop on Steam and even Nintendo Switch, but the big games have been designed to tap into that service cycle and deliver as much cashflow as possible within a tightly-controlled business model.