Everything we know about Microsoft's 'Age of Empires IV'
We have compiled everything we know about Microsoft's teased ' Age of Empires IV'

Published Mon, Feb 25 2019 5:00 AM CST
|
Updated Tue, Nov 3 2020 11:49 AM CST
If you are strategy game fan and are hanging out for a new goliath strategy game to sink hours upon hours into, there is no doubt you are waiting for Microsoft's Age of Empires IV. So, here is everything that we know so far about the coming Age of Empires IV.
Back in August of 2017, Microsoft shook strategy game fans to the very core with the release of the announcement trailer for Age of Empires IV. It has been 14 years since the release of a new Age of Empires so its more than obvious that a new game in the series is overdue. What do we know about Age of Empires IV though? and when can we expect more information on the title or perhaps even an idea of when it will release?
Firstly, Age of Empires IV will be developed by Relic Entertainment. Relic are known for their work on the Company of Heroes games as well as the Dawn of War games. What age will Age of Empires IV be set in? Well, the only information we really have to off of in this regard is the announcement trailer which showcases concept art across a wide span of history. We see art from historical points in history such as Trojan soldiers, Rome with a 'Caeser'-like figure looking out over the city, a battle of Jerusalem, British Red coats, Native American Indians and a period in Japanese history.
Notice each of the scenes shown within the announcement trailer feature at least one flag or iconic historical item. This is how I went about researching what exactly is being shown in throughout the concept art. I would also go as far to say that each of the periods in history shown within this trailer will be playable in one way or another.
Age of Empires 1 and 2 and even Age of Mythology had some amazing soundtracks and for Age of Empires IV I would expect the same standard to be held up. The Witcher 3's Mikolai Stroinski has been reported to be taking the reins for Age of Empires IV's soundtrack, the news comes from Gamepressure. When will we hear more news regarding Age of Empires IV? There is an opening next month for Microsoft to tease something for Age of Empires IV, but judging by the size of this announcement I would expect the reveal to be saved until a later date at a bigger event such as E3.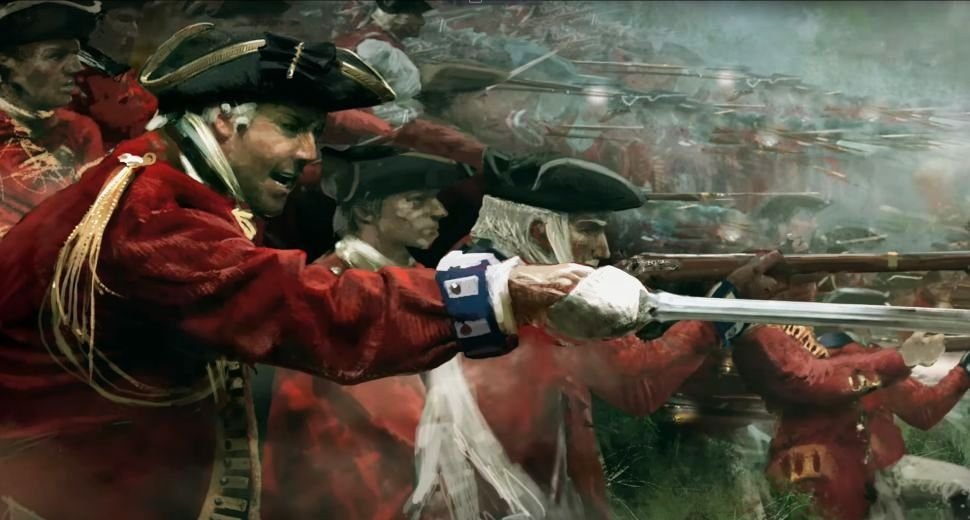 Related Tags