EA CEO pay is 371 times higher than average worker's salary
Game publisher CEOs make an obscene amount of money while developers toil away.

Published Sat, Feb 23 2019 11:40 AM CST
|
Updated Tue, Nov 3 2020 11:49 AM CST
EA CEO Andrew Wilson makes a lot of money. We're talking tens of millions of dollars every year, or hundreds of times more than its 9,300 employees make. As developers toil over projects and pay a very real human cost, publisher CEOs are raking in tons of cash.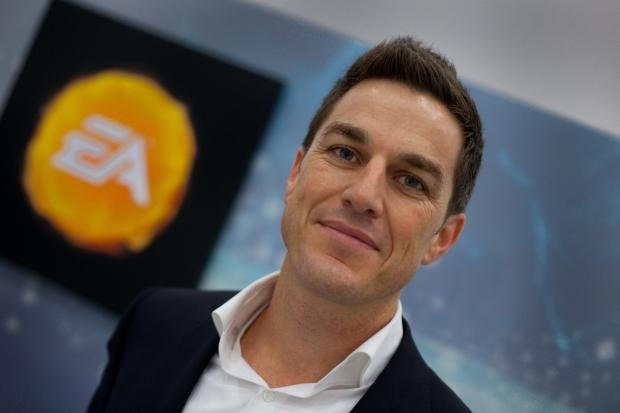 According to a new report from financial firm As You Sow that outlines the Top Most Overpaid CEOs of 2019, video game CEOs like Bobby Kotick (Activision) and Andrew Wilson (EA) are making a killing as their respective companies slay jobs and restructure business models.
Electronic Arts' Andrew Wilson is among the highest-paid CEOs on the list, let alone in the games industry. In the same year EA talked about carefully weighing their investments, restructuring their business, and cancelled Star Wars games, Wilson earned $35.7 million or about 371 times more than the average Electronic Arts employee. About 97% of EA's shareholders agreed with this payout, which is calculated as an excess of over $19 million.
Meanwhile Bobby Kotick, who helms Activision-Blizzard, made $28.6 million in 2018 or roughly 306 times more than median wages. This is an excess of over $12.8 million, the report indicates, and 92% of shareholders voted for this payout.
Kotick earned this kingly sum the same year the company fired over 800 non-development personnel to ramp up game development.
Activision-Blizzard's plan was to fire 8% of its staff and take those wages from eliminated jobs to boost game development revenue by 20%. Of course the cash would come from anywhere but the top, as is customary with big-name companies (except for Nintendo, who's leadership sacrificed pay cuts so they didn't have to fire anyone). The cash wasn't only for game dev, though, and would also be re-invested into microtransaction and monetization schemes for new and existing games.
Related Tags