Japan, ruled by handhelds and mobile gaming, has no place for Microsoft's Xbox console.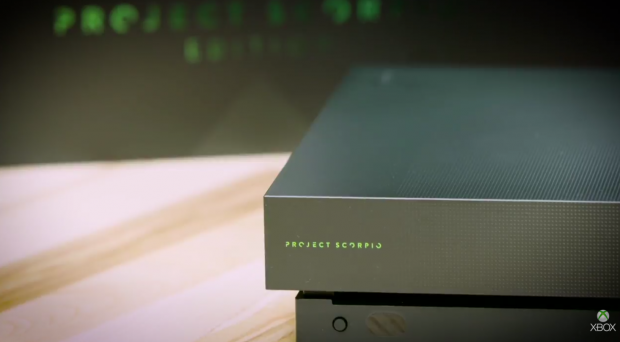 According to hardware sales figures gleaned from Famitsu, the Xbox One is still doing poorly in Japan. The self-described "all-in-one" console can't gain traction on foreign soil, and is being absolutely annihilated by the Nintendo Switch and PS4 on their home turf. This is despite Microsoft's heavy investment in JRPGs and courting devs from overseas to help bolster the system's flagging first-party lineup.
The Xbox One barely managed to sell 100,000 units in Japan throughout 2018, whereas other dedicated consoles like the Nintendo Switch hybrid sold 6.8 million and the PlayStation 4 hit 7.5 million. But Nintendo's 3DS handheld absolutely dominated sales charts with 24.3 million units sold throughout the year, largely driven by strong catalog games and content.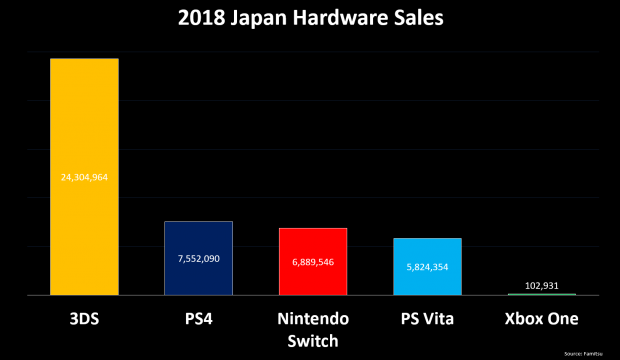 For Microsoft this isn't really that big of a deal. Sure it wants to sell as many consoles as possible, but the company now focuses more strongly on its services than it does its hardware sales.
Armed with Xbox LIVE, Xbox Game Pass, Mixer and other engagement-driven services, Microsoft makes billions every year with recurring revenues rather than one-off sales. It's all about monetizing the existing and newly growing playerbase with creatively layered new initiatives (like Game Pass), so much that its own some of its own games are now additive to its services.
With this business model, Microsoft can weather big misses like this for the time being. I'm wondering if Xbox will ever gain momentum in Japan, or if Microsoft will simply focus its attention elsewhere instead of trying to further break into a region typically ruled by mobile and handheld gaming.
Maybe when its Project xCloud streaming service rolls around it'll have a better chance.