NetherRealm Studios confirms 'Jade' for Mortal Kombat 11
Assassinate your foes with the newly confirmed 'Jade' in Mortal Kombat 11.

Published Fri, Feb 15 2019 4:00 AM CST
|
Updated Tue, Nov 3 2020 11:49 AM CST
NetherRealm Studios has confirmed yet another returning fighter for Mortal Kombat 11, this time round we are re-introduced to 'Jade' the ultimate assassin.
Throughout the KombKast live stream, developers NetherRealm Studios revealed a character trailer. This time we meet (not for the first time) 'Jade' and her repertoire of moves and weapons she has at her disposal. Diving into a bit of background on 'Jade' now, we were first introduced to the character back in Mortal Kombat 2 where she was an unplayable character, then she debuted as a playable fighter in the following installment Mortal Kombat 3. |
From the above gameplay video we can see that Jade is very good at spacing out against her opponent. Her long bo staff allows her to deal damage from medium range, and when at extended distances she has her razorrang to throw at her enemy. The video also showcases some brutal combos as well as one of her fatality moves. NetherRealm Studios commented on the announcement, here is what they said; "Now resurrected by an evil sorcerer, she serves the Netherrealm as an undead Revenant. Death hasn't slowed Jade down, though. She still thrashes her enemies with her bo staff, razorrang, and patronizing put-downs."Mortal Kombat 11 will be released on April 23rd for the Xbox One, PC, PS4 and Nintendo Switch.
In other news about Mortal Kombat 11, if you happened to miss the character reveal for Kabal catch up on that here. Want more news on Mortal Kombat 11 for the Nintendo Switch, check out this article on the 'geometry reductions' that the Switch version will have here. There is also the possibility that Mortal Kombat 11 will feature cross-play, more on that here.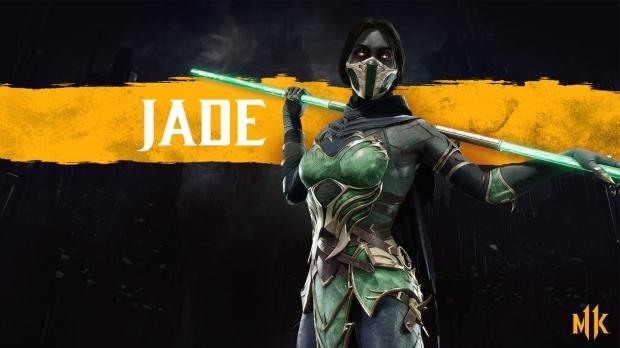 Related Tags