Mortal Kombat 11 to feature cross-play after initial launch
After the launch of Mortal Kombat 11 we could see the addition of 'cross-play' support added to the game.
Published Jan 22, 2019 4:00 AM CST
|
Updated Tue, Nov 3 2020 11:49 AM CST
1 minute & 39 seconds read time
We have quite the slew of Mortal Kombat 11 news leading up the launch planned for April 23rd, but what about cross-play support since MK11 is coming to the Nintendo Switch?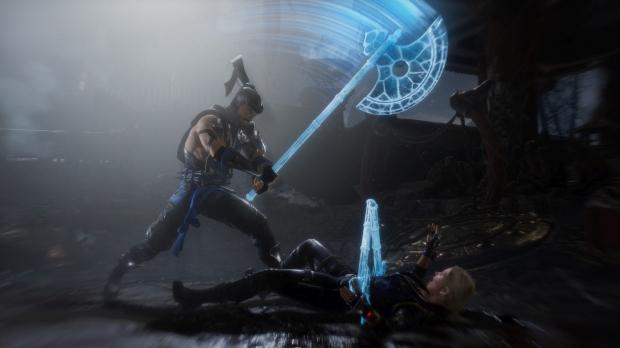 WCCFtech has been lucky enough to be at the Mortal Kombat 11 press event in London, their on-site reporter Callum Agnew managed to get a hold of Game Designer, Derek Kirtzic from NetherRealm Studios. In discussion with Kirtzic, Agnew asked the designer whether NetherRealm Studios was considering the addition of cross-play support for Mortal Kombat 11. While Kirtzic didn't confirm anything as of yet, he did say that NetherRealm Studios was looking into it.
This could coincide with the planned new cross-play feature roll-out that Epic Games are doing to Unreal Engine. It also makes sense considering that Mortal Kombat 11 will also be coming to the Nintendo Switch, meaning that cross-play would of definitely been on the table for discussion. Since the fiasco of cross-play becoming more apparent throughout 2018, I'd no doubt say that Mortal Kombat 11 will feature support for it, but not on initial launch. I'd say it would be sometime after the game is accurately balanced and most importantly, Epic Games is ready with those Unreal Engine updates. Mortal Kombat 11 will be launched on April 23rd for the Xbox One, PS4, PC and Nintendo Switch.
Epic Games' plans for 2019 cross-play support:
Cross-Platform Login, Friends, Presence, Profile, and Entitlements (coming Q2-Q3 2019 to PC, other platforms throughout 2019): Provides the core functionality for persistently recognizing players across multiple sessions and devices; identifying friends; and managing free and paid item entitlements. This will support all 7 major platforms (PC, Mac, iOS, Android, PlayStation, Xbox, Switch) to the full extent each platform allows per-title.

PC/Mac Overlay API (coming Q3 2019): Provides a user interface for login, friends, and other features in a game-agnostic, engine-agnostic way.

Cross-Platform Voice Comms (coming Q3 2019 to all platforms): Epic is building a new in-game voice communications service supporting all platforms, all stores, and all engines, which will be available for free. (For developers needing an immediately-available voice solution, check out Discord, Vivox, TeamSpeak, Ventrilo, and Mumble.)

Cross-Platform Parties and Matchmaking (coming Q3-4 2019 to all platforms)

Cross-Platform Data Storage, Cloud-Saved Games (coming Q2 2019)

Cross-Platform Achievements and Trophies (coming Q3 2019)
Related Tags