Mortal Kombat 11 on Switch has 'geometry reductions' & more
The Nintendo Switch version of Mortal Kombat 11 will feature geometry reductions and more.
Published Jan 22, 2019 2:00 AM CST
|
Updated Tue, Nov 3 2020 11:49 AM CST
1 minute & 14 seconds read time
The Mortal Kombat 11 producer has confirmed that the Nintendo Switch version of Mortal Kombat 11 will come with significant downgrades and will also be co-developed by a third-party studio.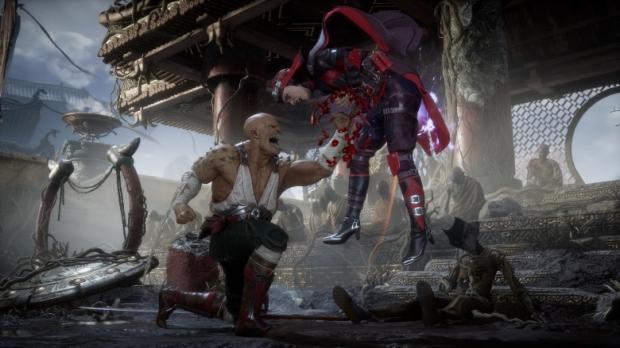 In an interview with NetherRealm Studios' producer Trevor Traub, the topic of the Nintendo Switch was presented to the producer and he was asked how the Nintendo Switch version of the game was progressing. In response to this question, Traub says "I actually really like the Switch build. I like the Joy-Con controller more than I thought. We're trying to reach as many people as we possibly can. So we're going to take that opportunity."
In continuation of that question regarding the Nintendo Switch version of Mortal Kombat 11, Traub is asked that since the Nintendo Switch has considerable hardware limitations when compared to the PS4 and Xbox One, how will the Switch version of the game be 'downgraded'. More accurately, Traub was asked how these 'downgrades' would take place without taking away from the games core or frame rate. Traub answers "There are special geometry reductions that happen to make it work on the Switch. The end product is actually really fantastic. We're actually not developing it in house; it's being developed by Shiver Studios. They're developing it at the same time as us so it's sort of a co-development. There is no lead SKU."
With this response we can confirm that Mortal Kombat 11 for the Nintendo Switch will, as expected, feature less graphically intensive geometry. What is probably more surprising is that it is being co-developed by Shiver Studios who is known for their work on the Scribblenauts series.
Related Tags