First trailer for 'Lord of the Rings' author biopic: Tolkien
The first trailer for the 'Lord of the Rings' author biopic movie 'Tolkien' has released, will you journey into the mind that created Middle-Earth?

Published Wed, Feb 13 2019 4:00 AM CST
|
Updated Tue, Nov 3 2020 11:49 AM CST
Lord of the Rings fans are all-eyes on the upcoming biopic movie titled 'Tolkien' starring Nicholas Hoult and Lily Collins. Today we have gotten a quick tease of upcoming movie that is planned to release on May 10th.
The first official trailer has been released onto the FoxSearchlight YouTube Channel and begins with a young Tolkien in his room falling into his imagination. We then see progression into Tolkien's life as he finds some friends despite him being an orphan and really struggling throughout his childhood to connect with people.
The trailer then jumps to Tolkien in the trenches of World War I where it is said that the hardships within the trenches inspired many aspects of his Legendarium. Not only was it the brutalities in the trenches that contributed to the masterpiece we know today, but it was also Tolkiens romance with Edith Bratt who is played by Lily Collins. The relationship between the writer and his spouse inspired the story of Beren and Luthien, which then inspired Peter Jackson's Aragorn and Arwen love story. Tolkien is actually buried with his lover in the same gravestone under the names 'Beren and Arwen'. Tolkien is expected to hit theatres worldwide on May 10th.
Personal side note: I really hope that the Tolkien movie correctly portrays the hardships that Tolkien went through throughout his life and also touches on his religious side, as his views religiously certainly influenced the creation of the Lord of the Rings and the Silmarillion. If you look closely at the trailer you can see images of Tolkiens imagination seen in the fire, which looks very similar to that of Balrog. Perhaps the directors are going to visually include Tolkiens inspirational moments so us viewers can get a good representation of how the writers mind works at viewing the world.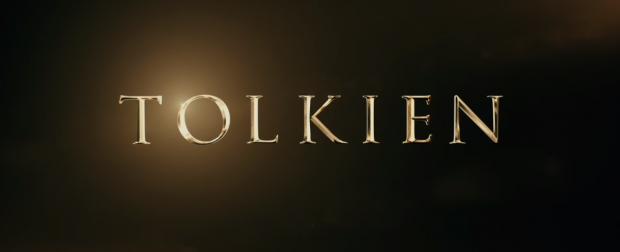 Related Tags