Konami game earnings up 18% to 105.8 billion yen
Konami's games are still doing well in Japan.

Published Sun, Feb 10 2019 9:13 PM CST
|
Updated Tue, Nov 3 2020 11:49 AM CST
Konami is a curious company. Over the past few years the games-maker suffered a PR nightmare that's damaged its reputation in the West. But in its home country of Japan, Konami is still doing quite well for itself and just reported moderate earnings growth.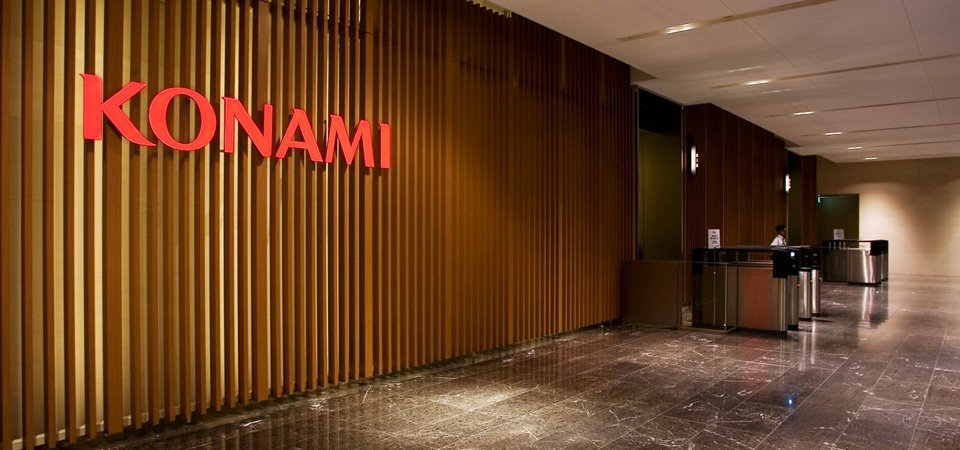 Konami's new nine-months earnings report shows Konami is far from out of the game. But despite its potential issues, Konami is still earning good money due to its vast multi-faceted business structure. In the nine-month period from April to December 2018, Konami earned 192.6 billion yen (about $1.75 billion in current JPY to USD conversions) in total net revenues across Digital Entertainment, Amusement, Gaming & Systems, and Sports segments. This represents a nice 7.8% year-over-year increase.
Konami's Digital Entertainment sector, which includes full game sales, mobile game, and card game earnings, earned 105.8 billion yen (about $963.4 million in current conversions), up a substantial 18% year-over-year. Total video game profits sit at 32.286 billion yen, or about $294 million in current conversions.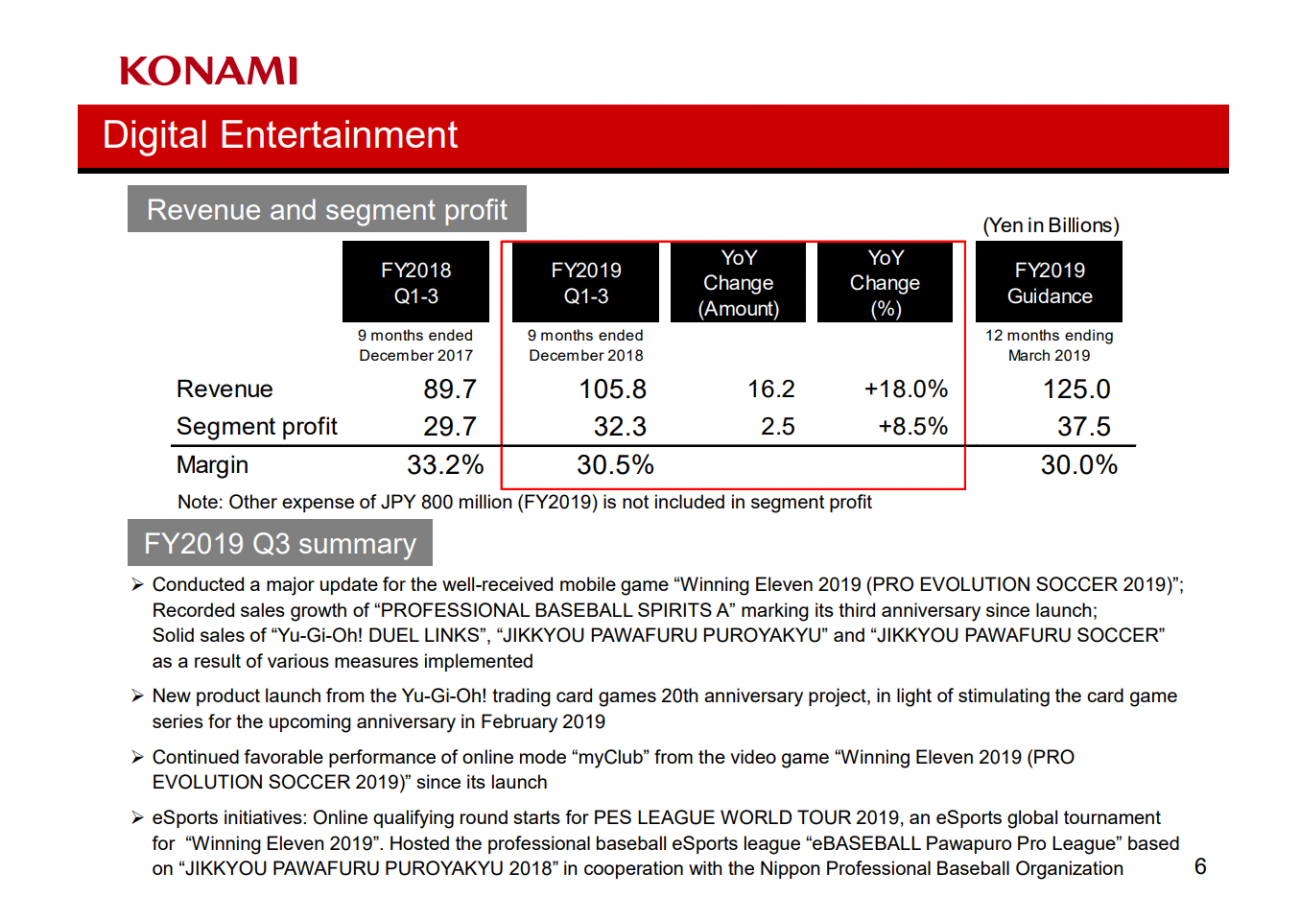 The company notes games like PES Evolution Soccer 2019 and various domestic mobile games helped boost segment earnings, alongside strong worldwide sales of its Yu-Gi-Oh! card game.
Konami's traditional dedicated gaming segment makes up the lion's share of its total revenues with about 55% of earnings.
This figures show that Konami is still going strong and shows no signs of faltering, especially in its native land. We probably won't see many big-budget games from the publisher any time soon outside of its annualized sports titles simply because it can keep riding the earnings wave of mobile, pachinko, and even resorts for the foreseeable future.
Related Tags