PS4 gamers won't need an active PlayStation Plus subscription to play Apex Legends, EA confirms in a FAQ.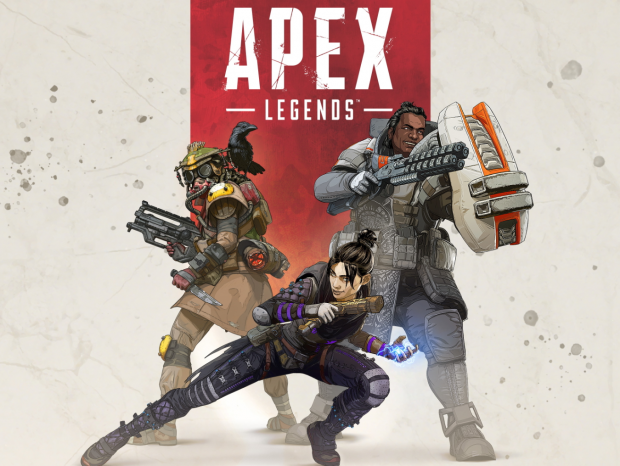 Today Respawn and EA announced Apex Legends, a big new free-to-play shooter with 60-player battle royale and Overwatch-like squad battles. Set in the Titanfall universe, Respawn makes some big changes from previous games in the series: multiplayer nixes mech suits and parkour/wall-running, replacing them with a roster of 8 characters with Overwatch-like skills and abilities. Going free-to-play wasn't enough, though, and EA and Sony made the game even more accessible by removing the PS Plus barrier for Sony's 90 million strong install base. Apex Legends still requires Xbox LIVE Gold to play on Xbox One.
Apex Legends is borrowing a lot from other games. Outside of its visuals and mechanics, EA will monetize the game in two key ways: optional cosmetic-only microtransactions and a battle pass, similar to Fortnite. Apex Legends also has seasons, and the battle passes unlock exclusive vanity items for these timed events. There's no pay-to-win scheme here, but cosmetics are unlocked in lootbox form via Apex Packs.
And you can't get duplicates, EA confirms.
"Apex Packs are packs of cosmetic items or crafting currency available in Apex Legends. They will never include any items that offer a gameplay advantage (there is no way to purchase a gameplay advantage in Apex Legends through any mechanic).
"Apex Packs are often given as rewards for reaching a new Player Level. You can earn a total of 45 Apex Packs from Player Levels 1 - 100."
Cosmetics include banners, emotes, weapon skins, finishing moves, and voice clips. EA is being refreshingly transparent with Apex Packs, and even revealed drop rates:
What are the drop rates for items of a specific rarity in an Apex Pack?
Rare or better item: 100%

Epic or better item: 24.8%

Legendary item: 7.4%
When it comes to characters (or Legends as they're called in the game), players have to unlock these gradually with Legend Tokens that are only earned by playing the game.
Apex Legends is out now on PS4, Xbox One, and PC. Check below for more info:
Conquer with character in Apex Legends, a free-to-play* Battle Royale shooter where legendary characters with powerful abilities team up to battle for fame & fortune on the fringes of the Frontier. Master an ever-growing roster of diverse Legends, deep tactical squad play and bold new innovations that level up the Battle Royale experience-all within a rugged world where anything goes. Welcome to the next evolution of Battle Royale.

A Roster of Legendary Characters

-Master a growing roster of powerful Legends, each with their own unique personality, strengths and abilities that are easy to pick up but challenging to truly master.

Build Your Crew

-Choose your Legend and combine their unique skills together with other players to form the ultimate crew.

Strategic Battle Royale

-Use your abilities-and your wits-to make strategic calls on-the-fly, adapting your crew's strengths to meet new challenges as the match evolves.

Genre-Evolving Innovation

-Experience a brand-new array of innovative features that level up the Battle Royale genre, including Respawn Beacons, Smart Comms, Intelligent Inventory and an all-new way to drop into the action with Jumpmaster deployment.

Sweet, Sweet Loot

-Drop in and loot up with a host of powerful weapons, diverse attachments and useful armor to protect you in battle. After the fight, collect a wealth of cosmetic options for personalizing your character and weapons, and unlock new ways to show off during the match.