Anthem is finalized and ready for shipment
After many years of development, planning, and dreaming, Anthem is finally ready for deployment.

Published Wed, Jan 23 2019 8:45 PM CST
|
Updated Tue, Nov 3 2020 11:49 AM CST
After many long years of development, BioWare today confirmed their ambitious new IP Anthem has gone gold and is ready to ship.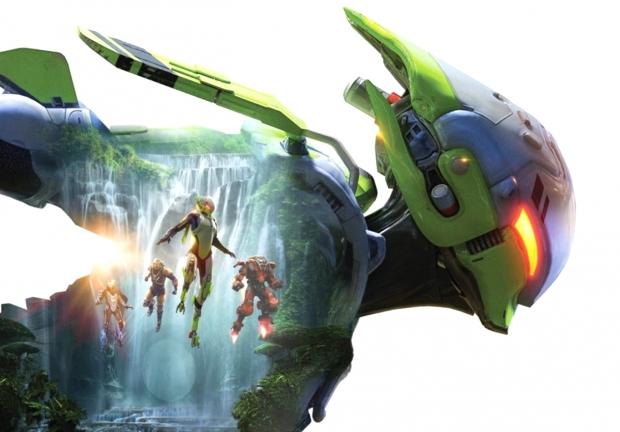 When Anthem's development began in 2012, BioWare dreamed of making a unique inter-connected world that's always changing. The game would be in flux with a dynamic and reactive storyline, a world that's always evolving, explosive action with recurring payouts, and morphed RPG mechanics. Anthem is the biggest thing BioWare has ever made will be a sink-or-swim moment for the dev's new experimental approach, which could kick off a new era for both EA and BioWare.
I've been reporting about Anthem for years now--we predicted the IP would be action-based and that it'd have monetized online components--and I've seen the game evolve and take shape. It went from a nebulous mention in EA's earnings reports to a full-on RNG mech shooter with an incredibly vivid world.
Years later, BioWare's dream has become a reality. The core tenant, an ever-changing world full of interesting things to do, has remained a staple for Anthem throughout this span. We don't have all the details on how BioWare will make this happen, or at least, specifics on what's so unique about Anthem; it'll follow the same service-based roadmap with tons of free new content rolling out over time, including new weapons, story missions, and events.
But it's secret sauce may be the emphasis on PVE-only social play. The game won't have a player-versus-player mode and will instead solely rely on cooperative play (or solo, if you prefer), effectively turning the world of Anthem into a great big team-based experience. This should foster camaraderie and organic interactions among players and lead to stronger engagement bonds for long-term growth.
I can only imagine how excited BioWare is to finally share Anthem with everyone, but they also know that the game's launch is just the beginning.
The team still has a lot of work ahead with a strong pipeline of content and putting out possible fires that arise. Any live game comes with inherent risks and rewards, but to get to the golden billion dollar revenues publishers and devs have to be willing to shift, adapt, and live in the past, present and future all at the same time.
Anthem launches on February 22, 2019 for PS4, Xbox One and PC. The VIP Demo, which is only available for those who pre-ordered, goes live Friday, January 25, 2019 on all platforms.
Check below for a content index on Anthem, including topics like monetization, Javelin features, and more:
Related Tags