Anthem microtransactions detailed
Anthem is balanced so you can't actually pay for a cosmetic shortcut--you still have to actually play the game.
Published Jan 22, 2019 3:53 PM CST
|
Updated Tue, Nov 3 2020 11:49 AM CST
2 minutes & 37 seconds read time
If you plan on buying snazzy new Javelin vanity items in Anthem, you'll still have to actually play the game.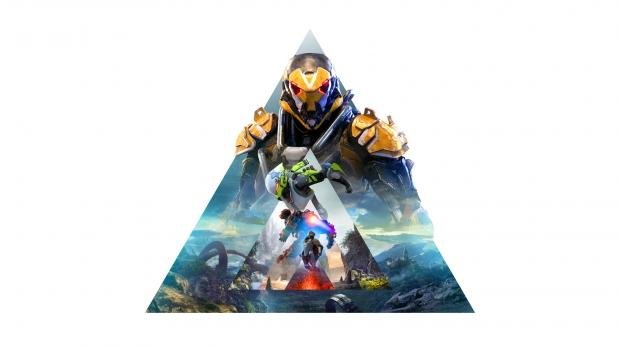 Anthem's cosmetic-only microtransactions are a necessary part to the current live service strategy used by EA, Activision, Ubisoft, and Take-Two. Microtransactions typically fund new content such as story modes, items, and engagement-driven missions to keep the playerbase active and spending more cash. If done right this mechanism delivers billion-dollar turnovers. But unlike other games, anyone who wants to pay real money for cosmetics in Anthem will also have to spend the "sweat currency" earned by in-game activities.
According to IGN, Anthem has two kinds of currency: Coins, which are earnable for free and only cost time to unlock (aka sweat currency), and Shards, the game's premium currency that can be bought with real money. Most of the time games let you just spend real cash on Shards and unlock whatever you want...but Anthem has a clever trick: a lot of the customizable armor pieces require both.
Cosmetics like unique and colorful Javelin armor pieces (cosmetic-only, mind you), decals, and player emotes will be monetized in Anthem. But most of these require a combo of both Shards and Coins to unlock, meaning gamers can't just take a shortcut and spend money to instantly unlock all the goods.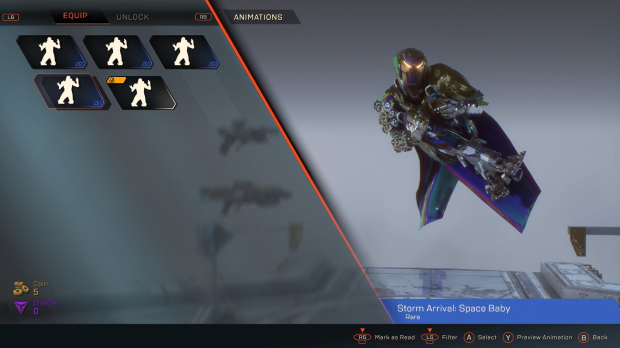 BioWare confirms everything you can buy with real money can be earned by playing the game and grinding. This hints that all cosmetics can be bought with Coin alone, but Shards alone can't be used to buy everything.
If this feature is held in the final game it clearly shows a change of face for EA, who typically lets players spend as much as they want on microtransactions to help rake in its live service billions every quarter.
Here's what Anthem's executive producer Mark Darrah had to say about the game's microtransactions at PAX East:
"So there's no random lootboxes. There will be some cosmetic stuff you can pay for. [This content] will always be earnable. So we might give you the opportunity short circuit out of sweat currency--you'll be able to earn sweat currency to buy cosmetics--but we will also let you spend money on those," Darrah said in the panel.
BioWare also says that all future post-release content including story DLC, strongholds, and world-shaping events will be free of charge.
But I'm dubious. If Anthem's cosmetic microtransactions fail, I think EA will push paid expansions or other macro-monetization methods (paid DLC, season passes, etc) onto the game. These expansions could include more story content as well as fresh Javelins with new skills, abilities, and combos to boot.
EA are masters of monetization and adaptation, as seen with how it handled Battlefront II's lootbox controversy and pivoted to a continued successful business model. The same will undoubtedly be true with Anthem, especially given how much it's invested in the new IP.
Anthem rolls out on February 22, 2019 for PS4, Xbox One and PC. The VIP demo drops on January 25 so we should get more microtransaction details within the beta test.
Related Tags