This Anthem class chart is amazingly detailed
An Anthem fan puts together lots of info about Javelins including weapon types, modifiers, combo elements, and more.

Published Sat, Jan 12 2019 9:27 PM CST
|
Updated Tue, Nov 3 2020 11:49 AM CST
BioWare's new service game Anthem is shaping up to be an amazingly strategic shooter with lots of potential for carnage. There's a lot of moving parts in Anthem and a fan has put together a diagram to help break down the mechanics.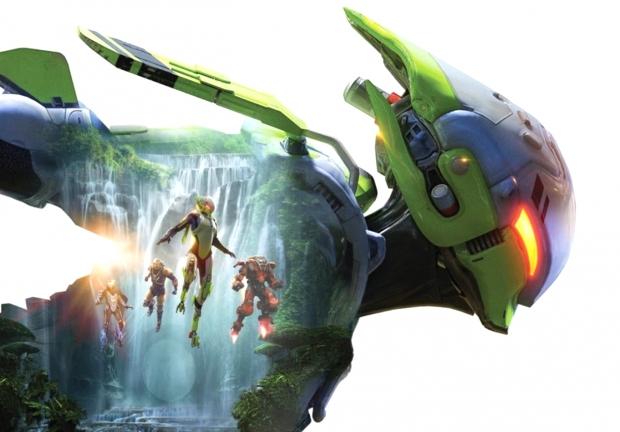 The more I look into Anthem the more surprisingly layered it turns out to be. It's built on a deep webwork of intricate systems and synergies: from the wealth of customizable gear, modules, and craftable upgrades to the swappable abilities and combos, the game is the most involved BioWare game ever made. We already know that weapons and secondary items like grenades and knives can prime combos, and that every single Javelin has its own combo detonation effects.
But what about specifics and skills? Which Javelins have which abilities, and how do they affect combat roles? With so many options, how do players create that perfect team-based cohesion and synergy to take on the highest-level dungeons and bosses? This handy diagram from Redditor carpaggio aims to answer some of these questions.
Read Also: Anthem looks like tons of fun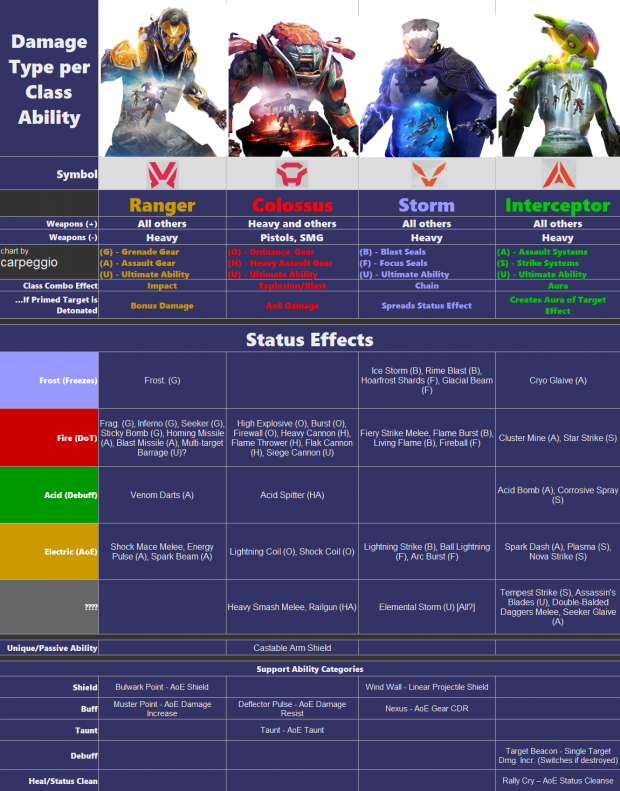 Anthem's live service model will also fold neatly into its dynamic systems. We will see BioWare continually tweak, update, and even add to each Javelin's abilities and respective weapon and gear loadouts. The game will continually evolve with free updates funded by optional cosmetic microtransactions, and BioWare says future DLC will be gratis as well.
I for one am excited to take part in this unique experiment, and hope BioWare can handle the massively demanding balancing act that is live service maintenance.
Anthem is slated to release on February 22, 2019 for PS4, Xbox One and PC.
Related Tags