Nintendo Switch outsells PS4 2:1 in Japan
Nintendo's handheld-console hybrid remains extremely popular in Japan.

Published Thu, Jan 17 2019 6:29 PM CST
|
Updated Tue, Nov 3 2020 11:49 AM CST
The Nintendo Switch enjoyed a massively successful year of hardware sales, especially in Japan where it's the favored system and conquers the likes of PS4, 3DS, and Xbox One.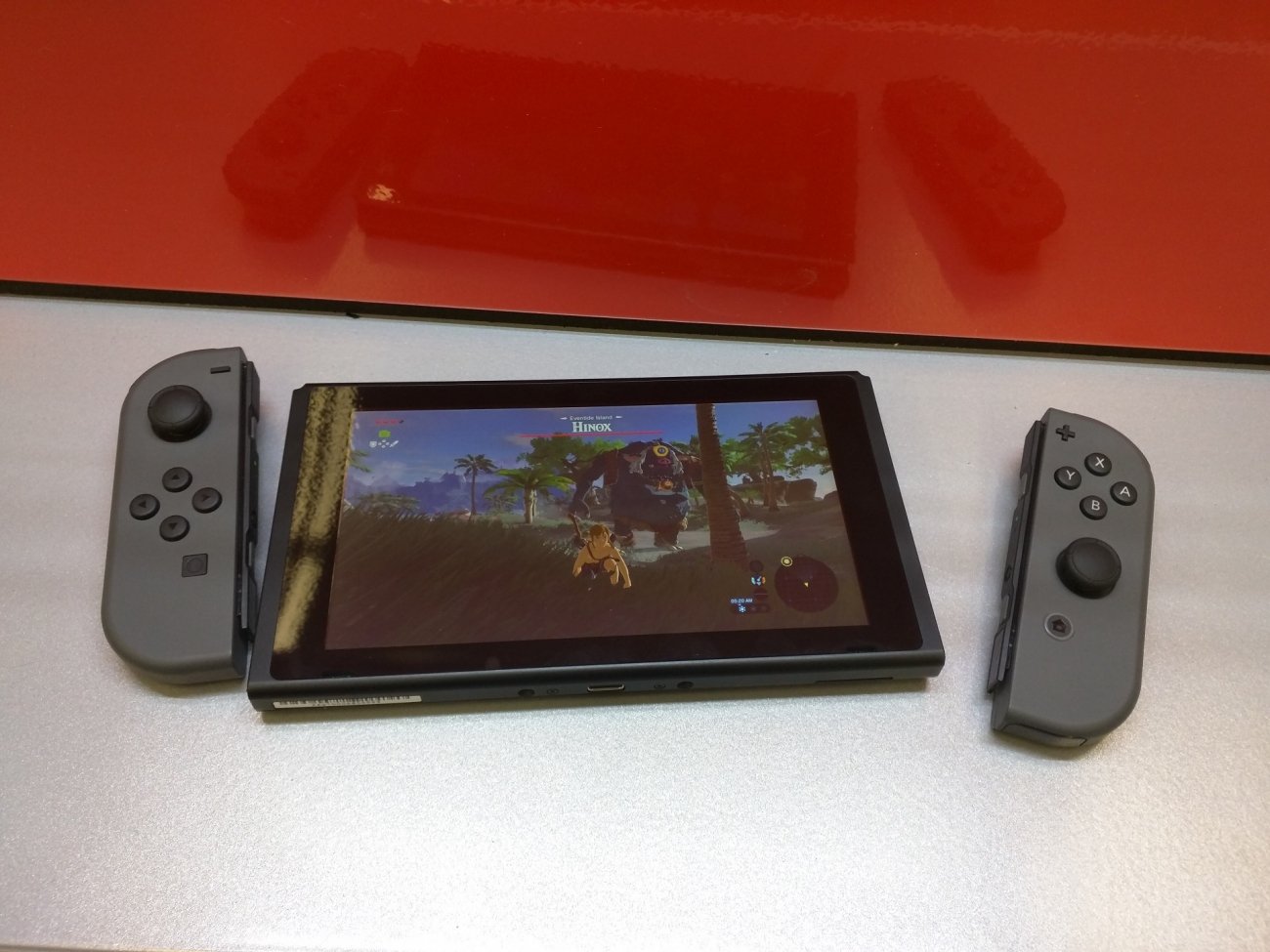 The Nintendo Switch handheld-console hybrid has outsold its nearest competitor, the PlayStation 4, by over 2:1 in both system's home country of Japan. According to the latest sales metrics from Famitsu, the Switch sold 3.48 million units throughout 2018 compared to the PlayStation 4's 1.69 million.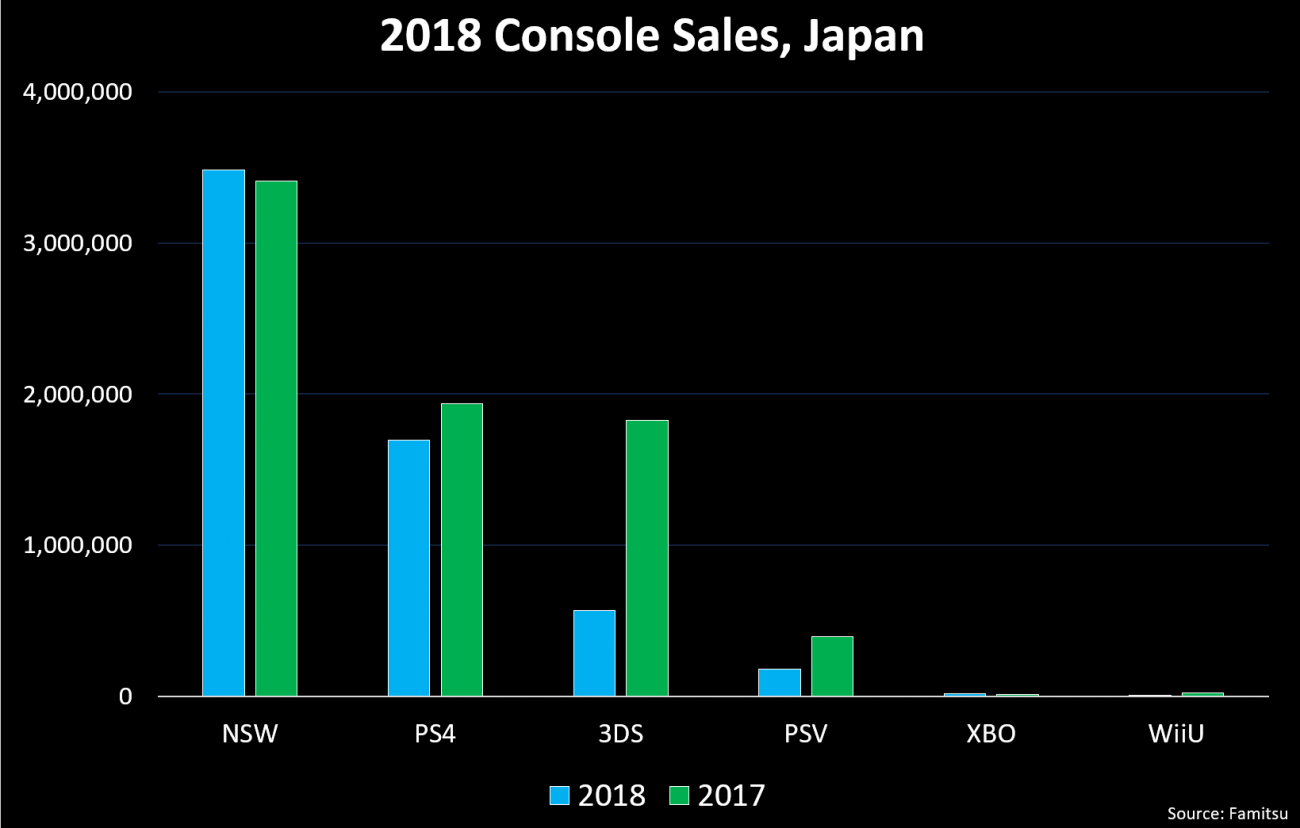 These metrics come at an interesting time when global Switch sales crested 22 million as of September, and an incredible run in the US as the fastest-selling console of all time.
But hardware sales aren't everything.

Software momentum is a great indicator of any console's current and future success, and the Switch reigned supreme in software purchases in Japan across digital and retail. This clearly illustrates Nintendo's plan of launching a fusillade of new games is working quite well and consistently engages Switch owners well after the system's initial 2017 launch.
Throughout 2018 the Switch accounted for over half of total software in Japan, or about 53%, representing 12.7 million sales. For comparison the PS4 made up 36.4% of total sales with 8.64 million games sold.
Nintendo's first-party games also towered above others, which is rightly so as past attach rates show most Switch owners own multiple Nintendo-branded titles.
Nintendo-published games sold 9.45 million copies digitally and in-store across 33 titles, representing nearly 40% of total game sales in Japan.
The company has a multi-faceted plan to add more value to the Switch in various ways. Nintendo is pivoting towards services like its Switch Online subscription, which enables online play in key games and offers a growing trove of classic NES games. There's evidence that SNES games are on the way, which could prompt a price hike for the service.
There's also indications of a new Switch hardware upgrade, colloquially known as the Switch+, which may have substantial or minor improvements. Upgrades may range from a better screen to beefier onboard RAM and scaled specifications. Others believe a handheld-only Switch Mini is coming, but I'm thinking Nintendo will focus the other way and upgrade the dedicated home console dock rather than the actual Switch handheld module.
Based on the console's global performance during the holiday season, key analyst firms like Ace Securities are confident the company can meet its lofty 20 million sales goal for the fiscal year. The Japanese games-maker is set to announce its Q3 earnings and sales metrics on January 31, 2019, so we'll get hardware and software data then.
Related Tags