Switch is fastest selling current-gen console in U.S.
Nintendo's handheld-console hybrid gains speed through its second year.

Published Tue, Dec 18 2018 6:45 PM CST
|
Updated Tue, Nov 3 2020 11:49 AM CST
The Nintendo Switch is the fastest-selling current-gen console in the United States, the NPD Group today confirmed.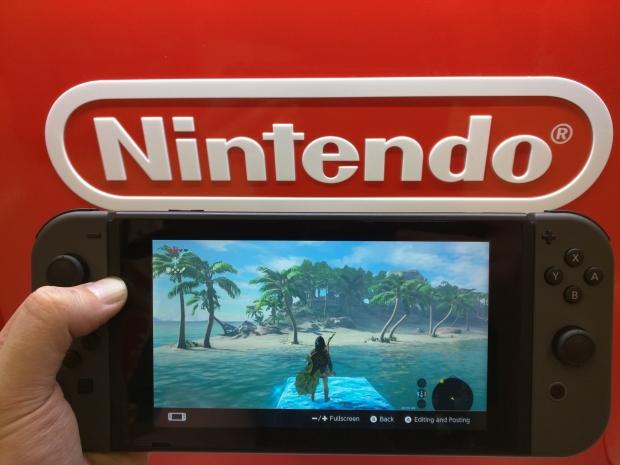 Nintendo's latest handheld-console hybrid continues making waves across the globe, and its success in the United States is a key driver for hardware sales and growth. From its launch in March 2017, the system has sold over 8.7 million units in the U.S., making it the fastest-selling current generation system in its first 11 month cycle.
As of September 30 the Switch has sold 22.86 million units worldwide, meaning the U.S. represents about 38% of total global sales.
The NPD Group also notes the Switch was the best-selling system in November, likely driven by popular games like Super Smash Bros. Ultimate and the Pokemon Let's Go Evee and Pikachu duo. This is good news for the company as it banks strongly on holiday revenues for its fiscal year earnings.
While Nintendo has yet to release official figures, simple extrapolation shows about 500,000 consoles were sold at the last week of November (Nintendo sold a lifetime total of 8.2 million Switches in the U.S. as of Cyber Monday, and now it's up to 8.7 million).
"From its launch in March 2017 through November 2018, Nintendo Switch has sold more than 8.7 million units, outpacing U.S. sales of all other current-generation systems at the same point in their life cycles," reads a press release gleaned from the NPD Group's latest figures.
Even with this success the company may miss its 20 million Switch sales target for FY2018. We can't glean total worldwide data from the NPD Group's findings so we'll have to wait for official figures from Nintendo, but I'm betting they'll only miss the target by 5-6 million units.
Related Tags