Steam had 90 million MAUs, 47 million DAUs in 2018
Valve gives a rare look at internal Steam metrics for 2018, revealing data on massive userbase, territorial growth, and even user controller habits.

Published Mon, Jan 14 2019 8:22 PM CST
|
Updated Tue, Nov 3 2020 11:49 AM CST
Valve's PC gaming marketplace continues its juggernaut reign over the platform with strong datapoints and metrics.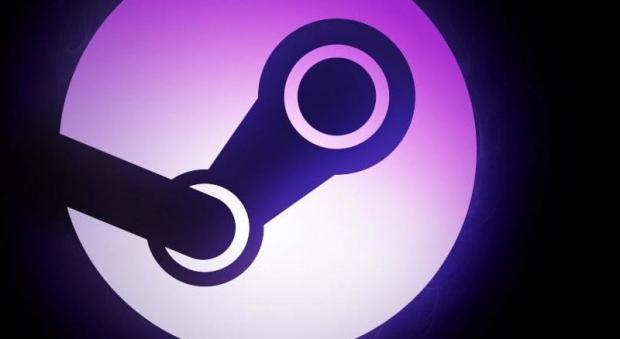 In a rare candid look at internal metrics on the Steamworks blog, Valve revealed some interesting tidbits about its digital marketplace. The storefront-platform attracted 90 million monthly active users in 2018, up more than 34% from a year ago.
Over half of those users logged in every day, too: Steam had 47 million daily active users, up a strong 42% year-over-year, and peak concurrent players (or the total amount of users on at the same time) increased to 18.5 million. These metrics are used to determine proper engagement levels, which is something that every store needs to have in droves. Sales are most important, though, and Steam also shined here with 1.6 million new purchases made every month.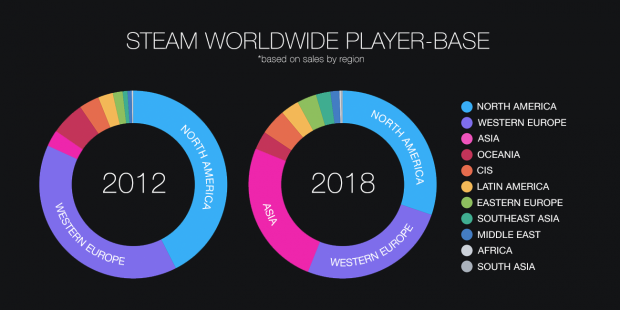 Steam also saw considerable global expansion. The store now sells games to more than 45 countries worldwide and accepts various currencies to boot. Perhaps the most profound growth is Steam's adoption in Asia, and the region is now sits closely behind North American and Western Europe in playerbase numbers.
Outside of key metrics, Valve also revealed some other interesting highlights. Over 36.7 million Steam users use controllers to play games instead of mouse and keyboard, and the most popular gamepad is (you guessed it) the excellent Xbox 360 controller. PS4 and Xbox One controllers seem tied in second place. Sadly Valve didn't give exact numbers or percentages.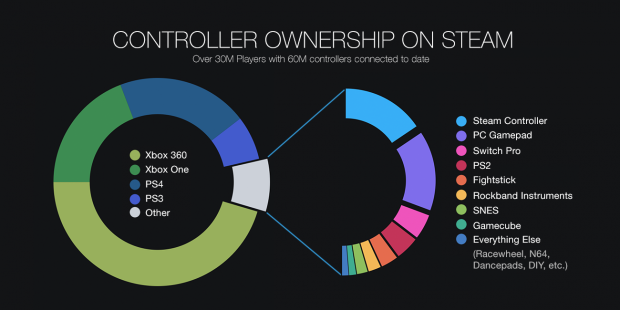 Last but not least we have info on how much data Valve serves its customers. Steam beamed an astronomical 15.39 billion GB of data to users across the globe last year alone. Maybe that's why downloads are so slow...
"In 2018, we delivered 15.39 exabytes of data to Steam customers. This included games, updates, workshop items, chats, streams, and more."
These metrics come at a particularly noteworthy time when Steam is being squeezed by newfound competitors. The Epic Store and Discord Store are opening shop, both of which have a more attractive revenue split and aim to usurp Valve's reign. These new players could push Valve to become more transparent with Steam's performance in the future and we could see even more valuable metrics roll out.
Related Tags