After nearly three decades of guiding and shaping Blizzard's gaming prowess, co-founder Mike Morhaime will leave the company officially in April 2019.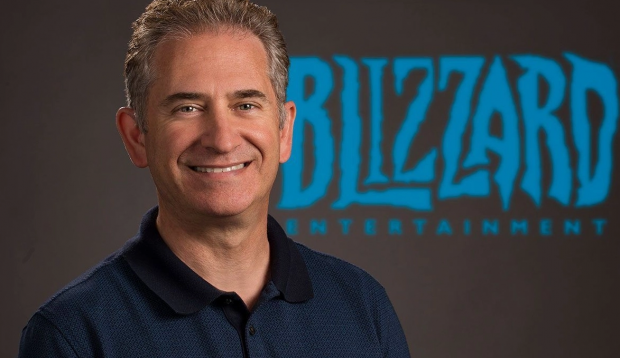 Ex-Blizzard President and CEO Mike Morhaime relinquished his position back in October 2018, leaving J. Allen Brack to take the reins. The company was wise enough to keep Morhaime on in an advisory capacity after his departure, especially given his long tenure as Blizzard president. But a new SEC filing confirms Morhaime's official termination in April.
This means Morhaime's effect on Activision-Blizzard's Calendar Year 2019 executions will be limited. The ex-exec likely gave advice on Blizzard's upcoming IP incubations as well as how to handle development of new games like Diablo 4.
Morhaime's departure in April means Blizzard won't have his input should any mishaps or mistakes happen throughout the yearly timeline. This would be a strong asset to have as reactions are just as important as actions to the games industry, and Morhaime could give sage counsel on how to put out any PR fires or quell community issues.
"As previously disclosed, on October 3, 2018 Michael Morhaime entered into an agreement with Activision Blizzard, Inc. (the "Company") pursuant to which he would provide strategic advice to the Company in an advisory capacity," reads the filing. "Mr. Morhaime's employment with the Company as a strategic advisor will conclude on April 7, 2019."
Activision-Blizzard recently had a big company shake-up by appointing three new top executives to commanding positions.
Call of Duty general manager Rob Kostich now leads as Activision's president, whereas Humam Sakhnini now runs Candy Crush maker King as president, and current acting CFO Dennis Durkin will preside over the company's join Emerging Businesses unit. This news comes after both Activision's CFO Spencer Neumann and Blizzard's CFO Amrita Ahuja left for Netflix and Square, respectively.
Things are changing and Activision-Blizzard but one thing will always remain the same: its focus on live service games, engagement, and monetization.