Blizzard is turning a boring Diablo event into an annual tradition, and they didn't even fix the Wirt's Leg bug.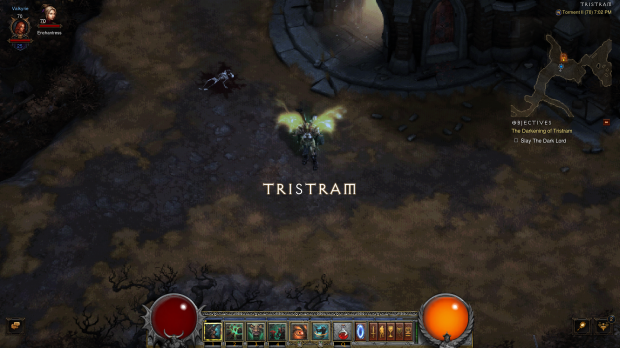 The Darkening of Tristram is back again for another round of lukewarm celebrations. The event, which I originally thought would be Diablo I recreated in Diablo III, instead only adds the original town of Tristam, a pixelated filter over the game, and locks players to a walk-only cycle. It's basically Diablo III re-skinned. Everything else--loot, monsters, etc--is straight from Diablo III. The content is rather drab and isn't a good effort on Blizzard's part as it is, but it actually gets a bit worse: the Wirt's Leg bug is still in.
In Diablo II, Wirt's Leg was used to open a portal to the Secret Cow Level and served as a great stomping grounds for XP and gear for low-level characters. The leg does the same function in Darkening of Tristram by opening said portal to a low-res Cow Level in Diablo III...when it works. Right now there's a bug that doesn't let players transmute the leg into the Map of the Stars, an item required to open the portal.
Luckily Blizzard says they're working on a fix and I hope they add more content to the event next year. It's neat in theory, and has a bit of nostalgia to it when you try it out, but this ultimately fades and reminds you how much the franchise has changed over the years.
The next game should be more like the old-school horror ARPGs we know and love. Sources say Blizzard's Diablo IV will be a lot like Diablo II in style and theme, but we shouldn't expect the sequel for a long time.