Diablo 1 getting recreated in Diablo 3
Instead of a new Diablo gamd, Blizzard celebrates 20 years of Diablo by adding a nostalgic filter to D3.

Published Nov 4, 2016 3:47 PM CDT
|
Updated Tue, Nov 3 2020 11:57 AM CST
Diablo 1 will be "reborn" in Diablo 3, but instead of featuring revamped remastered graphics, the experience will be old-school with pixellated graphics and locked movement schemes just like the original.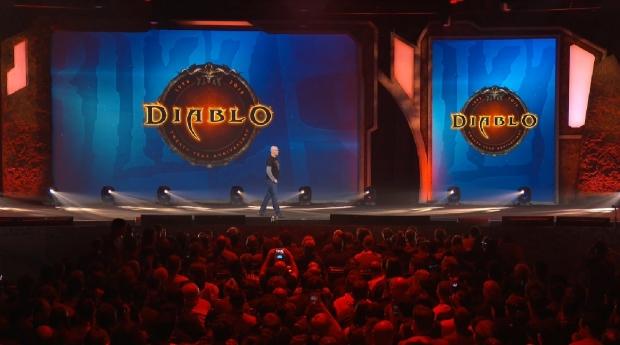 Blizzard didn't announce Diablo IV at Blizzcon, nor did it announce the anticipated Diablo I and Diablo II HD remasters that we were expecting. Instead, Blizzard decided to take us back to Tristram. The original Diablo is actually getting "Reborn" into Diablo 3, but don't expect the full game: this is just a seasonal annual event that will last a week or so, and it'll basically be Diablo 3 through the lens of nostalgia. The update comes with a special pixellated graphics filter, authentic Cathedral and Tristram zones, revamped music, and more.
"We're going to take you back to the original Diablo. We are recreating the original Diablo in Diablo III," Blizzard co-founder Frank Pearce announced at Blizzcon 2016. "Our upcoming anniversary patch The Darkening of Tristram will send you back into the depths of the Cathedral. You'll explore a monster-filled dungeon 16 levels deep, and you'll come face-to-face with the four main bosses from the first game including Big Red at the bottom."
Blizzard has yet to roll out any official screenshots or video of The Darkening of Tristram, and we're not sure if Reaper of Souls will be required to play it or not. Also, we're not sure if the pack will roll out on PS4 and Xbox One as well as PC. Blizzcon attendees will be able to try the expansion out for themselves.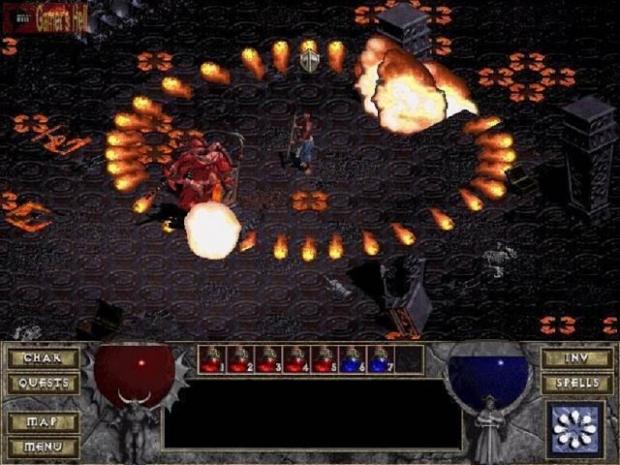 Pearce went on to describe what the patch has to offer:
"It'll be a proper old-school Diablo experience, and it'll be available to all your current characters, but the best way to experience it is to re-roll a brand new character.

"The art and sound in this patch will hearken back to 20 years ago; Original Diablo music during the gameplay and special graphics filters to make the visuals pixellated and grainy. We call it glorious Retrovision.

"Character movement will be locked to eight directions--as all you veteran Diablo players know, in the old days we didn't have 360 degree movement--we had 8 degrees and we liked it.

"Diablo is a historic series. There's nothing else quite like those first moments in Tritram; the eerier music, the ominous story about dark rituals taking place on the church at the edge of town. This is an important anniversary to us, and we know it's important to many of you as well. We love Diablo, and we're putting our hearts and souls and memories into this patch.

"You won't need to wait very long until to get your hands-on this; it will be on the public test realm later next week."
As someone who absolutely adores Diablo 1, especially on PlayStation, I think this is absolutely awesome. It'll be great if the port has varying levels of difficulty, including Nightmare and Hell, and if all the old items and content are carried over, too. Hell, we're not even sure how the skills will even work.
As for Diablo IV, well I'm still extremely confident that Blizzard is working on a fully-fledged sequel. Blizzard's Frank Pearce said something that really peaked my interest:
"We're committed to this franchise for the long, long term."
Related Tags