Diablo III's special Tristram throwback event is coming back
Blizzard's Darkening of Tristram event is making a comeback this new year.

Published Fri, Dec 29 2017 4:25 PM CST
|
Updated Tue, Nov 3 2020 11:53 AM CST
Blizzard is taking players back to the olden days of Diablo I again with its special timed seasonal event.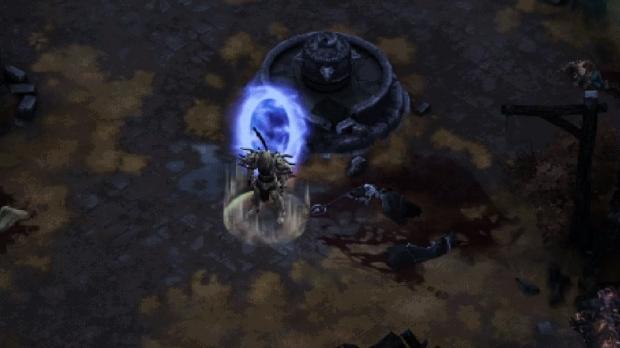 When I first heard about The Darkening of Tristram, I was beyond excited: being able to play a recreation of classic Diablo I within the new and improved (well somewhat) Diablo III? What ARPG fanatic couldn't love that--especially if you're like me and you grew up with the original game on PC and PlayStation. But alas the event came and disappointed, essentially adding up to Diablo III with old-school pixellations.
That event is actually coming back this new year, so starting on January 1 (and ending January 30) you can jump into the Retro-Vision-enhanced adventure if you missed it last year. Unfortunately it doesn't look as if Blizzard is adding any new real content to the game, and the rewards for playing the event are typically cosmetic items and the like. I was hoping for more effort this time around but it doesn't appear we'll be getting it.
Here's what Blizzard said about the event in 2016, and if you try it out, you'll likely see right through the PR speak:
"It'll be a proper old-school Diablo experience, and it'll be available to all your current characters, but the best way to experience it is to re-roll a brand new character. "The art and sound in this patch will hearken back to 20 years ago; Original Diablo music during the gameplay and special graphics filters to make the visuals pixellated and grainy. We call it glorious Retrovision.

"Character movement will be locked to eight directions--as all you veteran Diablo players know, in the old days we didn't have 360 degree movement--we had 8 degrees and we liked it.

"Diablo is a historic series. There's nothing else quite like those first moments in Tritram; the eerier music, the ominous story about dark rituals taking place on the church at the edge of town. This is an important anniversary to us, and we know it's important to many of you as well. We love Diablo, and we're putting our hearts and souls and memories into this patch.

"You won't need to wait very long until to get your hands-on this; it will be on the public test realm later next week."
Related Tags