Rumor: Witcher 3 coming to Nintendo Switch
An apparent store listing says Witcher 3 is coming to Switch, but we're still skeptical.

Published Fri, Dec 28 2018 5:24 PM CST
|
Updated Tue, Nov 3 2020 11:49 AM CST
A French storefront lists The Witcher 3 for Nintendo Switch, fueling speculation that the masterful RPG will cross over to the handheld realm.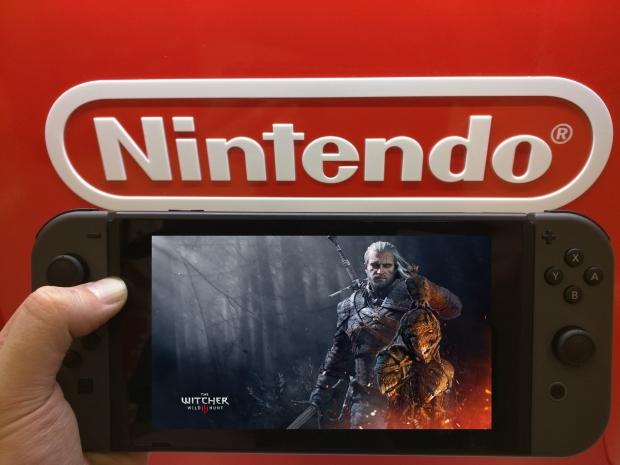 CD Projekt RED's magnum opus could be coming to Nintendo's popular Switch handheld-hybrid console, at least if a new product listing on French distributor WT&T is accurate. Predictably enough the listing is vague and has no actual information, no cover or box art, and a placeholder 2019 launch date. The game also doesn't have a European Article Number (EAN code). Given the massive effort needed to scale down The Witcher 3's breadth of content and fidelity onto the Switch, we think this is a mix up.
Now it does make sense to bring The Witcher 3 to Switch from a business perspective, at least insofar as sales. CD Projekt RED has spent an enormous amount of money developing Cyberpunk 2077, and has re-released The Witcher 3 on all platforms alongside the Gwent service game and a new Thronebreaker game to help fund costs (CDPR also has GoG.com too). Developers typically re-release remasters and ports of older more successful games while other projects are being made to help mitigate potential losses in the years-long interim of no new game launches.
The Witcher 3 is a sales revenue monster that's eclipsed the two previous games, and the Switch has a strong 22 million install base.
So a Witcher 3 Switch port will undoubtedly sell and generate a nice buffer of revenues for CD Projekt RED.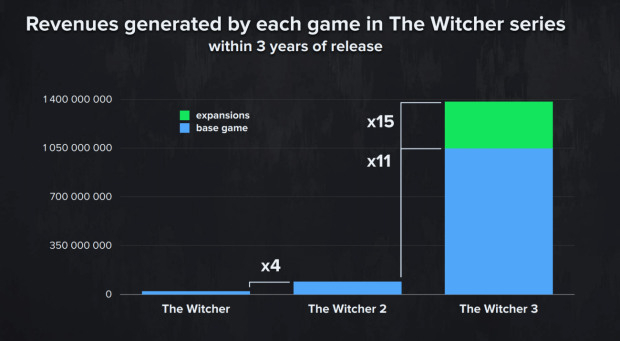 But the process of porting the gigantic world would be cumbersome to say the least. The Witcher 3 is one of the most majestic and truly impressive open worlds in all of gaming, and sports a living ecosystem filled with wild flora and fauna, day-to-night cycles, and other technology-demanding environments and effects. If the game is ported to the Switch it'll need to be dialed down significantly to run smoothly on the system's limited hardware. The game's engine was specifically tailor-made to run on consoles and PCs, and while its true the game scales across multiple hardware specifications, the Switch is just so underwhelming insofar as comparative performance.
This really seems like another game that shouldn't be ported to the Switch because it'll be severely hampered. Maybe it could be done if CDPR put enough effort into it, but they're working hard on Cyberpunk 2077 and a new unannounced AAA RPG due out by 2021. I don't know if a third-party games-maker could adapt The Witcher 3 onto the Switch without a lot of help from CDPR. It just doesn't seem likely to happen.
I'm thinking that if a Witcher game is coming to Switch, that the WT&T listing means Thronebreaker instead of The Witcher 3. Thronebreaker is significantly less demanding than Geralt's epic adventure and seems like it fits into the Switch's wheelhouse.
Related Tags