Next-gen Xbox may hit 4K 240FPS, says analyst
Microsoft's next-gen Xbox could hit serious 4K gaming performance.

Published Tue, Dec 25 2018 1:59 PM CST
|
Updated Tue, Nov 3 2020 11:49 AM CST
Microsoft is working on multiple new Xbox consoles in its next-gen Scarlett family of systems, including a mid- and enthusiast-grade console. But what kind of performance can we expect? Maybe 4K 240FPS?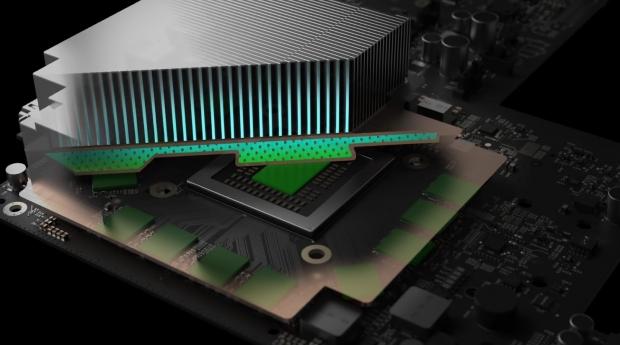 Official details about Microsoft's new next-gen Xbox family are scarce. Sources say the higher-end system will be outfitted with AMD's powerful new Navi GPU and Zen 2 CPU architectures to surpass the Xbox One X's 4K 60FPS perf, similar to the tech that should power Sony's PlayStation 5. How much more powerful will the Scarlett Xbox system be than the Xbox One X? No one knows for sure, but one analyst tossed around an interesting figure: 4K 240FPS.
In a recent interview with Gamingbolt, Wedbush Securities analyst Michael Pachter discussed the new Xbox family and attached huge perf to the top-tier model. "So I think there will be a streaming device, like a $100 Xbox console that doesn't run in 4K or 240 frames per second. And then I think there will be a more expensive $400 console that supports 4K, 240 FPS, virtual reality. I don't know if there will be 'models'. I don't think you're going to get completely different devices," Pachter said in the interview.
Now it's worth mentioning the 4K 240FPS remark is probably an offhand comment and may not be an actual prediction. The Xbox One X and PlayStation 4 Pro systems can't always hit native 4K, let alone native 4K 60FPS, but both companies are likely working in tandem with AMD to make highly customized hardware to push new gaming performance. It might be possible but it'll be costly and we'll probably see some resolution upscaling involved to hit 240FPS.
And of course it'll be up to developers to use the pool of hardware power as they see fit, so even if the next-gen Xbox can hit 4K 240FPS, we shouldn't expect it in every single game.
Read Also: Xbox One X benchmarks revealed
At the same time, it's likely that both the Xbox Scarlett family and PlayStation 5 will be backward compatible and play current-generation games.
We should see major boost patches and updates to scale current and older games on the new hardware to make them play better on next-gen consoles. Basically it'll be another big step beyond the current Xbox One Enhanced and PS4 Pro Boost Mode features found in various games.
The next-gen Xbox Scarlett family, which includes two systems codenamed Lockhart and Anaconda, should release in 2020.
Microsoft has yet to confirm anything other than they're working on new Xbox consoles. Reports indicate that a new digital-only Xbox is in development and that it should sit in the current Xbox One family. The system should be low-cost and not feature a disc drive, and may be specifically designed to tap Microsoft's wealth of subscriptions and services like Xbox LIVE and Game Pass.
While we don't know exact details or specifics on performance, we know this: the console wars are far from over.
Related Tags