On the heels of last year's Xbox One X, Microsoft's console hardware division is currently designing and building new systems that will push console gaming even further.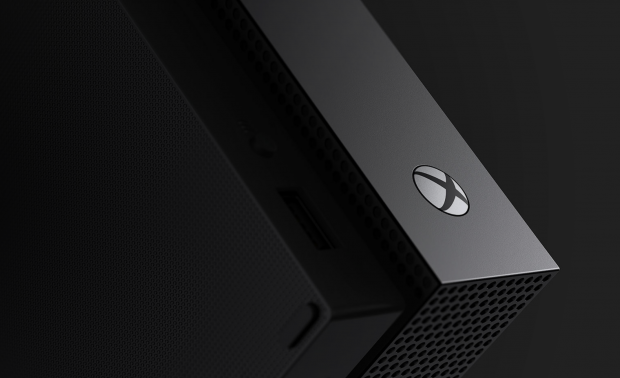 At Microsoft's E3 2018 showcase, Xbox division head Phil Spencer confirmed that new Xbox console(s) are in development. "And of course, our hardware team. The same team that delivered unprecedented performance with Xbox One X is deep into architecting the next Xbox consoles, where we will once again deliver on our commitment to set the benchmark for console gaming," Spencer said on stage. Note the plurality here, which could mean a new generation with its own mid-gen refresh (for example another Xbox One with beefier specs and its own Xbox One X with even beefier capabilities).
Given AMD currently has a strong hold on the console market it's very likely the new Xbox consoles will be powered by enhanced Radeon graphics beyond Vega. Industry sources have told TweakTown's Anthony Garreffa that Sony's next-gen PlayStation 5 will tap AMD's new Navi GPU architecture in tandem with Zen CPU cores. However, sources say Navi will be an RX 500 successor instead of an enthusiast-grade architecture and not substantially one-up its Vega GPU technology. It's likely that Microsoft is working just as closely with AMD's RTG team as Sony to develop its new hardware.
Here are the current Xbox One X specs for reference:
Xbox One X confirmed specs
SoC: Highly customized 360mm² AMD System-on-Chip built on 16nm FinFET
GPU: Polaris-derived GPU with 40 Compute Units at 1172MHz, 6TFLOPs of Compute Performance
CPU: Custom x86 "Jaguar Evolved" 8-core CPU at 2.3GHz, 4MB L2 cache
Memory: 12GB GDDR5 memory with 326GB/s bandwidth (12x 6.8GHz modules on a 384-bit bus)
Storage: 1TB 2.5-inch HDD
Media: 4K UHD Blu-ray player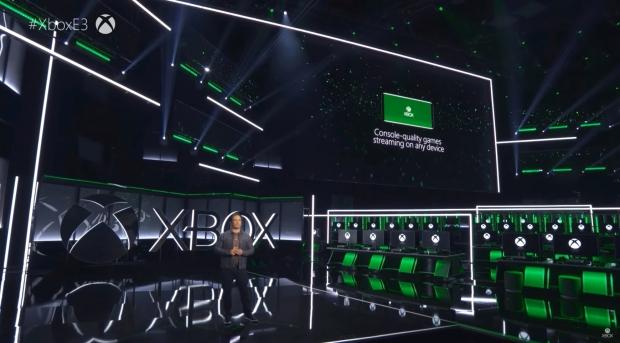 But Microsoft isn't just going all-in on hardware. Remember that Xbox is now a brand that transcends consoles and incorporates PCs, and is a service that combines Windows 10 devices together. Microsoft is all about planning for the future and it's doing so in a way that Ubisoft and EA are both keen at tapping: streaming games.
Microsoft's Xbox division is laying the groundwork for a game streaming service that zaps games directly to any device, whether it be your console at home or your phone on-the-go. Despite strong success with its Xbox Game Pass subscription, streaming allows for a more mobile experience, and even OEMs like ASUS are paving the way with its new gamer-centric ROG smartphone.
Here's what Phil Spencer said on stage at E3 2018:
"The world of gaming is on a history growth path where the increasing number of gamers is met with the increasing creative power of game developers. In this significant moment we are constantly challenging ourselves. Where can we take gaming next?
"Our answer: we commit and harness the full breadth of our resources at Microsoft to deliver on the future of play. Our experts at Microsoft research are developing the future of gaming AI, so the worlds and characters we enjoy will be even more rich and more immersive.
"Our cloud engineers are building a game streaming network to unlock console-quality streaming on any device. Not only that, we are dedicated to perfecting your gaming experience everywhere you want to play: on your Xbox, on your PC, or your phone."
Of course there's no current ETA on the next Xbox, but Navi probably won't be ready until 2019 so maybe 2020 or 2021.