AMD made its next-gen EPYC 'Rome' CPU official during the huge Next Horizon event in San Francisco, and when I was on the ground the energy there was nothing but a buzz. The new 64C/128T processor was announced, the world's first CPU to be made on the exciting new 7nm node, and it crushes anything Intel has in its Core and Xeon lines of CPUs.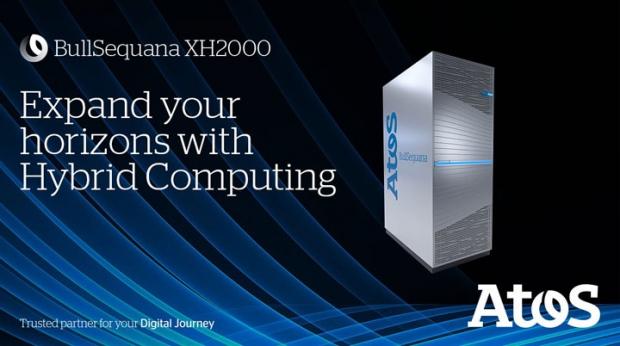 The new EPYC 'Rome' CPUs will be used in new supercomputers, with Atos announcing its new BullSeqyuana XH2000 supercomputer that will be using a huge 3125 of the new EPYC processors. 3125 of these new 64C/128T processor means Atos will have a total of (and wait for this) 200,000 cores with 400,000 threads of CPU performance at its disposal.
Atos' new supercomputer will be joined by another machine that will use Intel Cascade Lake CPUs while the GPUs will be NVIDIA Tesla cards in a new supercomputer called BullSequana X400 and will be made next year. The AMD EPYC 'Rome' powered BullSequana XH2000 will be delivered in 2020, as AMD's new 7nm CPUs will be made available in 2019.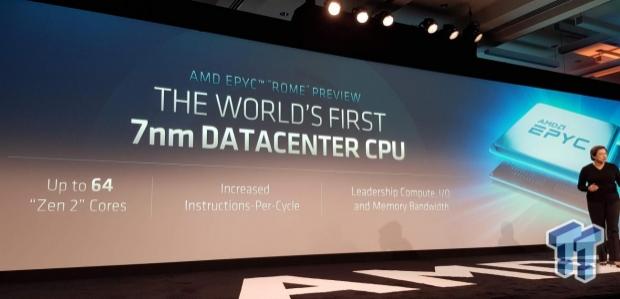 Agnès Boudot, Vice President HPC & Quantum at Atos explains: "Atos is excited to reinforce the partnership with AMD with the planned launch of an EPYC Rome blade for our new BullSequana X2410 next year. The HPC market was waiting for a new compute engine, offering higher memory bandwidth to increase application performance efficiency. The EPYC family will greatly complement our solution's portfolio".
AMD is more than happy with its new EPYC 'Rome' CPU being used in Atos' new supercomputer, something that will be arranged in the new BullSequana X2410 Blade which features three compute nodfes where each of the nodes will feature two AMD EPYC Rome CPUs, and 16 DIMMs ready to take DDR4 memory. Each of the nodes will rock 128C/256T for a total of 200,000 cores and 400,000 threads. Wow.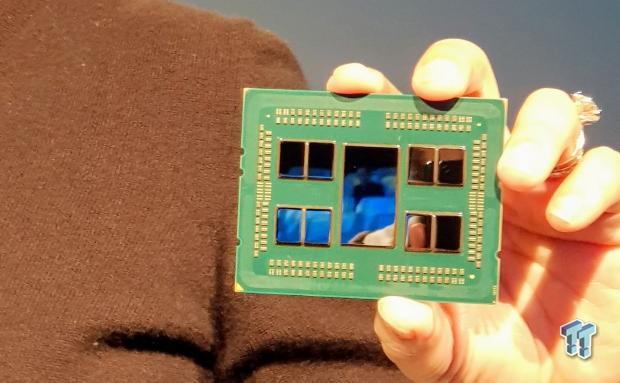 Atos' current supercomputer is slow in comparison, with the new EPYC Rome powered supercomputer to be 5x higher in computing performance. It will be used for mass-bandwidth and compute-intensive HPC tasks, something that uses lots of memory and CPU cores.
The Atos BullSequana XH2000 will cost around $44 million.