Samsung is set to stun the world with the release of its foldable smartphone currently known as the Galaxy F sometime in early 2019, and every week or two we hear more rumors that begin to form a more solid picture of what to expect from the company.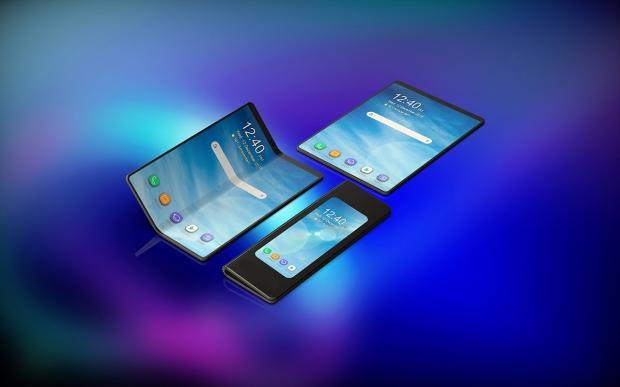 Now the latest to add to this growing pile of news is research firm CGS-CIMB Group releasing new information on the purported Galaxy F, a foldable smartphone that will reportedly feature dual batteries (one behind each display) that will offer a combined 5000-6000mAh. We've previously heard Samsung could charge up to $1800 for the new foldable smartphone, so one would expect mega specs in all areas.
CIMB also said that the foldable smartphone market will not be huge in 2019, but rather begin snowballing in 2020 and beyond, a move that will help inject new life into the stagnant smartphone market. CIMB says that 4 million foldable smartphjones will ship in 2019, but this number will increase to 39 million units in 2022.
These numbers suggest that foldable smartphones will account for 1.3% of total smartphones in 2019, to a much larger 9.2% slice of the smartphone pie by 2020. These numbers should only increase in magnitude as the years pass. CIMB is expecting Samsung to launch both the next-gen Galaxy S10 and Galaxy F at the same time in February 2019, but Samsung could surprise and host a separate launch event for the Galaxy F, something I want to see.