Fallout 76 framerate unlocked on PC
Fallout 76's frame rates can now exceed 63FPS on PC.

Published Mon, Nov 19 2018 6:34 PM CST
|
Updated Tue, Nov 3 2020 11:50 AM CST
Fallout 76's big new patch drastically improves FPS performance on higher-end PCs.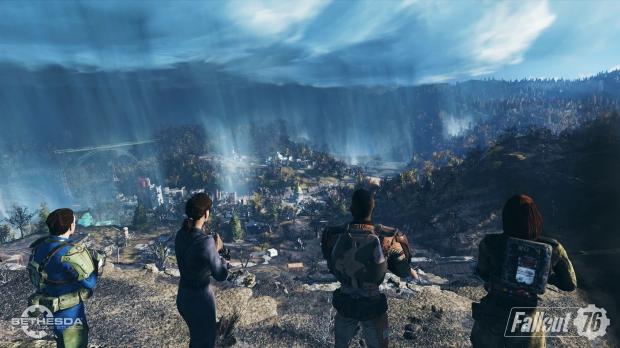 While Bethesda didn't explicitly confirm it in patch notes, gamers are reporting speedier frame rates in irradiated Appalachia after the update. "Several issues have been addressed to resolve hitches during gameplay and other performance issues," is practically the only clue Bethesda gave.
The patch has dished out a number of performance and stability tweaks to break Fallout 76's previous 63FPS hard-lock on PC, and exceeding 60Hz no longer leads to janky slowdowns in combat or environments.
We haven't tested the update ourselves (we're still downloading the 15GB patch), numerous PC players say they're enjoying higher frame rates such as 144FPS in conjunction with beefier GPUs and 144Hz refresh rate monitors.
This is only the first of many updates and patches Bethesda will release to not only fix but also evolve the game.
Remember Fallout 76 is a live service game, and as such it must continually be tweaked and shaped over time in order to be successful. Nothing will remain static, and while there are limits to what Bethesda's patches can actually change, we should see the company go lengths to address issues presented by the community.
Related Tags