Nintendo selects entire Smash Bros. Ultimate DLC line-up
Nintendo has selected the entire DLC line-up headed over to Super Smash Bros. Ultimate.

Published Thu, Nov 8 2018 2:00 AM CST
|
Updated Tue, Nov 3 2020 11:50 AM CST
We are just over a month away from the release of Super Smash Bros. Ultimate and now that the final roster has been revealed the only thing on Smash Bros. fans minds is the coming DLC characters announced by Nintendo.
If you weren't aware, throughout the Super Smash Bros. Ultimate Direct it was revealed that Ultimate would be receiving 5 DLC characters over the course of a year. None of the 5 characters were revealed to the audience, but each of them will be arriving with their own stage and music. Now, Smash Bros. Director Masahiro Sakurai has taken to Twitter to confirm that the DLC line-up for Ultimate "is complete."
The Twitter post reveals that this time round Nintendo has selected the characters that will be appearing in DLC line-up. Don't freak out to much though as Sakurai further clarifies that the final decision is up to him as "I decide if we can create a fighter based on their selection, then come up with the plan." Nintendo will be offering players each of the DLC fighters individually, or as a bundle. The Fighters Pass Bundle will cost $25 and give the buyer all of the characters, their stages and the music once they are periodically released. If you desire to purchase each fighter individually, the price comes in at $6 a piece.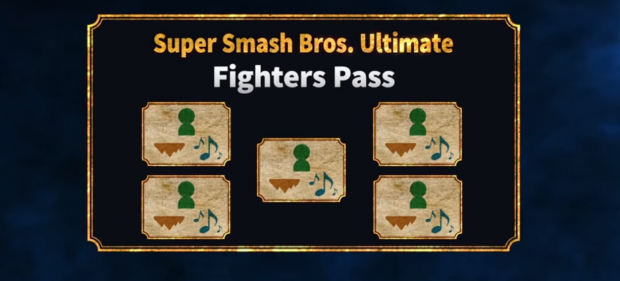 It should be noted that Piranha Plant is not apart of the planned 5 character DLC line-up, he is exclusively a free character that can be acquired through pre-order until January 31, 2019. After this period, Piranha will become a purchasable character most likely costing $6.
Related Tags