Fallout 76 blends tedium and tension
Fallout 76 is basically Fallout 4 online...and seems to bring a blend of boring and chaotic.

Published Wed, Oct 24 2018 7:31 PM CDT
|
Updated Tue, Nov 3 2020 11:50 AM CST
Fallout 76 is basically an online Fallout 4--for all the good and ill that brings. It's an interesting new start for Bethesda, but the beta test foreshadowed a lot of the same tedium I remember from 2015's Fallout entry...and I'm reticent to jump right in.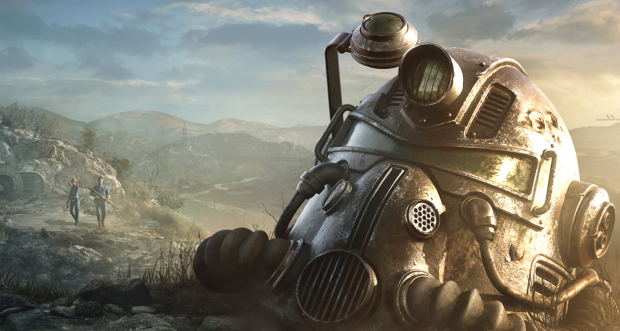 I want to preface this article by saying I've yet to play Fallout 76. TweakTown wasn't invited to try the game out during the press event, and I haven't pre-ordered because frankly I'm not sold just yet. The following is intuition based on numerous Fallout 76 beta streams I watched last night, which paint a particular picture in my mind of what to expect about the online-only Fallout game.
A while back I predicted Fallout 76 would use Fallout 4's assets, engine, and basic structure. Based on what I've seen I'm only half right. Yes, Fallout 76 seems to tap the tedium of scavenge-driven exploration across irradiated Appalachia, and yes, Fallout 76 uses a lot of the same structures, textures, and content...but it does something more. The online element actually infuses a sense of tension and dire frenetic chaos into what used to be a singleplayer-only franchise.
While watching Twitch streams I felt two major things: scavenging areas for materials and exploration is basically just like Fallout 4. I've played lots and lots of Fallout 4 and those visuals really reminded me of all that rote tedium I subjected myself to in an effort to find interesting things. Sometimes I did, but mostly I didn't. That aspect seems kind of boring and I hope Bethesda spices things up.
But one element really enticed me: that live FPS action. Fallout 76's combat is in real-time. There's no more pausing and going to your Pip Boy to boost your AP, STR, or other stats to even the odds. You have to prepare for the worst beforehand or adapt on-the-fly, and this tension is really something I want to experience.
I saw many gamers die at the hands of rogue PvP marauders. I saw them walk aimlessly into a band of hulking supermutants, scrambling madly to inject stimpaks to recoup health while blasting wildly at mutated heads. A lot of the combat was against smaller, weaker enemies peppered throughout Appalachia, but those moments where a boss comes out of seemingly nowhere were thrilling experiences to watch.
And if they're that fun to watch, they're probably even more fun to actually play.
Right now Fallout 76 looks like a mixture of boring and thrilling elements tinged with some social interactions. I didn't see players team up too often, but when I did there was a kind of unspoken agreement, a kind of bond that said "I'll watch your back if you watch mine." That was also quite appealing...but it seems a bit too loose right now.
I'm still not sold on Fallout 76 but I think Bethesda has opened the gates to something that could very well evolve into an exceedingly enjoyable game. There's going to be growing pains as the studio sinks its teeth into live service maintenance and content development, but it's a learning process and I have a feeling the company will indeed learn.
But for right now I'd rather sit back and watch.
Related Tags