Kingdom Hearts III Screenshots: Twilight Town/Olympus Worlds
A new batch of Kingdom Hearts III screenshots have been released, reveals Twilight Town and Olympus Worlds.

Published Fri, Oct 19 2018 2:00 AM CDT
|
Updated Tue, Nov 3 2020 11:50 AM CST
Square Enix has released a brand new batch of screenshots for their upcoming Disney adventure Kingdom Hearts III.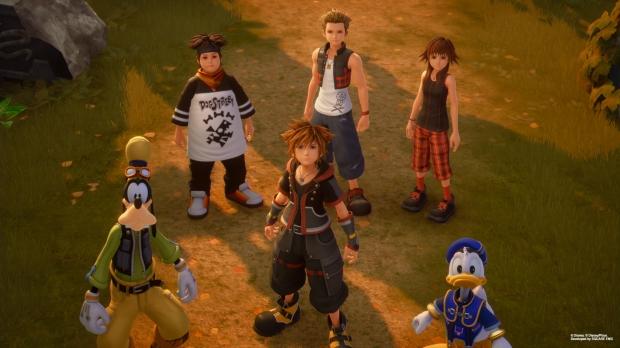 From the new selection of screenshots released by Square Enix we can see several Kingdom Hearts classic characters. We can also see some Hercules characters; Hades, Hercules, Megara, Pegasus, Phill and Zeus. Hayner Olette and Pence can also be spotted. The screenshots have been released in full-HD 1920x1080 and look absolutely great.
If you haven't heard, Sora is rumored to come to Smash Bros. Ultimate as some leakers have said that Square Enix will have a representative within the game. Check out that story here. Did you know Baymax from Big Hero 6 will be included within Kingdom Hearts III? It's true, the personal healthcare companion will be assisting players throughout the game, check that story out here.
If you want to check out the full batch of screenshots released by Square Enix, click this link here.
Related Tags