Capcom doubles down on remasters, new IP
Re-releases, remasters and new IPs will continue being part of Capcom's multi-tiered strategy.

Published Sat, Oct 13 2018 4:33 PM CDT
|
Updated Tue, Nov 3 2020 11:50 AM CST
Capcom, like any big-name publisher or games developer, has a strong layered business model that includes multiple focuses like new IPs, re-releases and remasters, and new mainline titles.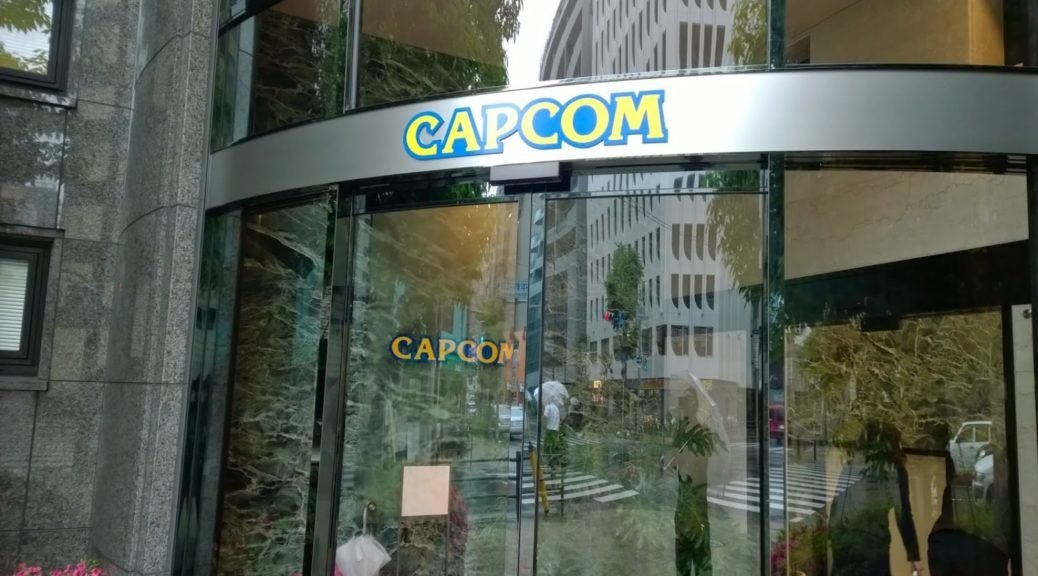 Capcom is doing quite well for itself and is keen on keeping this lofty position for as long as possible. Monster Hunter: World is a roaring success with over 8.3 million copies sold globally, and helped push Capcom's Q1'18 profits by a mighty 647%. But the company hopes this is just the beginning.
To ensure long-term success Capcom will have a tiered business model. New releases in its strongest franchises like Monster Hunter, Resident Evil, and Street Fighter will be the stars of each fiscal year, with catalog sales, re-masters, and re-releases acting as supplementary revenue generators. New DLC such as paid expansions or free updates will help push catalog engagement while Capcom reaches far back into its games vault to throw out remasters and collections on platforms like the Nintendo Switch.
"For the time being, we will place a priority on maximizing the revenue from current core IP, while also actively utilizing dormant IP. As the creation of new IP is also indispensable for medium- to long-term growth, we will concurrently create new brands as well," Capcom founder Kenzo Tsujimoto said in a recent annual report.
Here's what Capcom Chief Operating Officer Haruhiro Tsujimoto had to say about remasters:
"Next, in terms of catalog titles, we will grow our user base and generate profits on a recurring revenue basis through download sales of past titles and rereleasing past hit titles for current-generation game consoles."
Digital will also be pushed more strongly for the fiscal year ending March 2019. The company hopes digital makes up 46.3% of its game sales from digital, or 31 billion yen, up 15.24% year over year.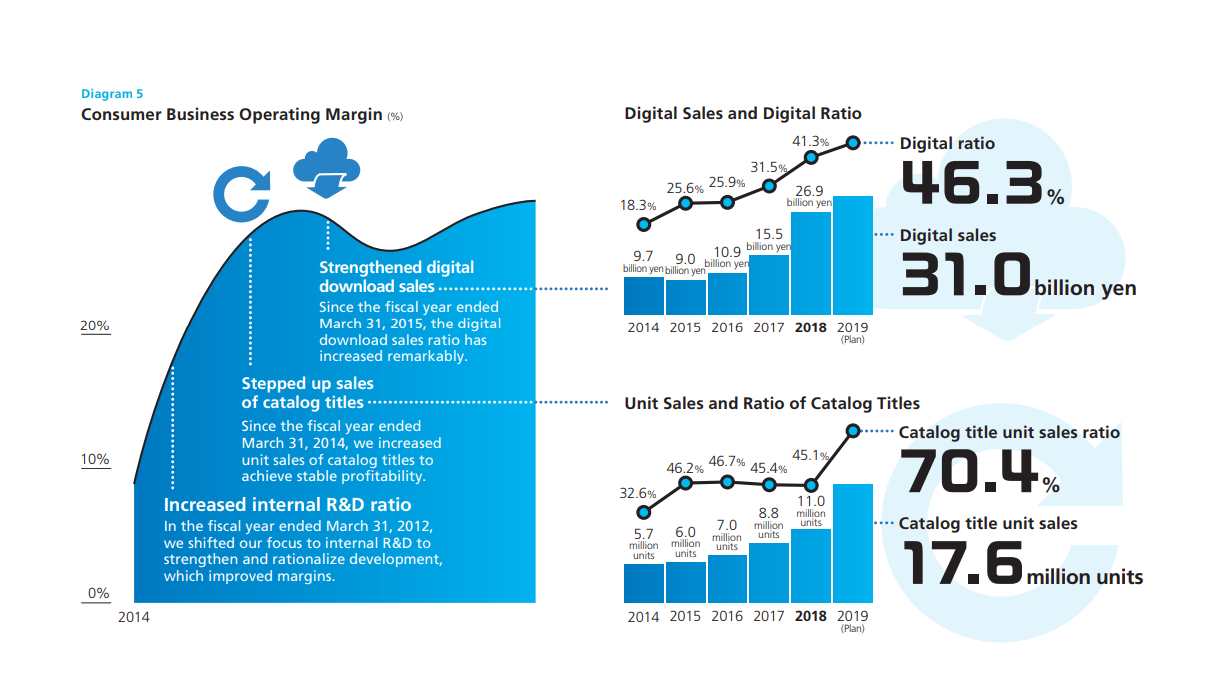 There's been some tumult at the Japanese games-maker. Capcom recently shuttered its Vancouver branch and potentially cancelled all of the studios projects, including a new Dead Rising game. It expects to lose 4.5 billion yen (about $40 million) this fiscal year.
Capcom's current slate includes blockbuster AAA titles like Devil May Cry 5 and Resident Evil 2 Remake, both of which release before the fiscal year's end in March 2019. Based on its huge success with Monster Hunter: World I'd say Capcom will overshoot its mark quite a bit.
Related Tags