Razer has just made its next-gen Razer Phone 2 smartphone official, a new phone that has a bunch of tweaks and adjustments made to it in the pursuit of making the best gaming smartphone ever.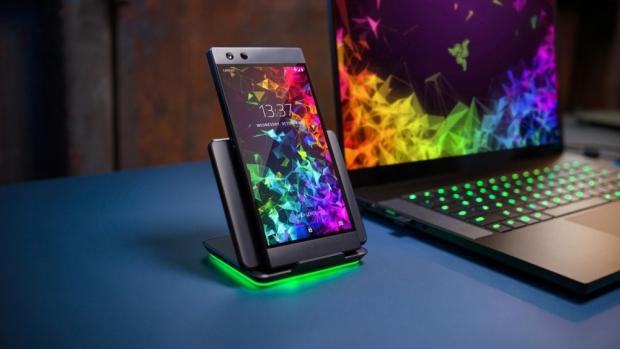 The new Razer Phone 2 features the same 5.7-inch 2560x1440 120Hz IGZO-based LCD, a beefed up Qualcomm Snapdragon 845 processor, 8GB of RAM, and it starts with 64GB of storage. Razer Phone 2 also has expandable storage, so you can throw in a large microSD card - or you could wait for the 128GB version which is coming at a later date.
A big change to the new Razer Phone 2 is that the company redesigned the entire camera system from the ground up, using Sony sensors compared to the Samsung sensors in the first-gen Razer Phone. The new 12-megapixel dual-lens camera on the back are massively improved over the first-gen Razer Phone, with optical image stabilization included.
Razer's Senior Manager in Hardware Engineering Vivek Gowri explained that the new cameras also get improved depth information, with software algorithms being tuned for an overall improvement in the camera on Razer Phone 2. HDR, autofocus, and low-light processing were all redesigned from scratch. Gowri said: "We basically started from scratch. Nothing was carried over from the first-gen. That was something that we consciously recognized we had to change in order to be truly flagship level".
Razer is using a vapor chamber cooling system on the Razer Phone 2, something that was inspired by their custom gaming laptop cooling technology. Gowri continued: "Typically in the past, we would be using a heat pipe, which is a thin strip that moves heat from one point in the phone to the other. With the vapor chamber, we're able to spread the heat across the entire surface of the phone".
The operating temperature and cooling inside of a smartphone that is used for gaming, where the CPU and GPU are normally pretty much at 100% at all times, can get hot. Not just in temperature, but the battery being drained this quickly also gets hot. Performance is NOT throttled on Razer Phone 2, with Gowri adding: "We don't do that. People are not playing these AAA titles for five minutes; they're playing them for 30 minutes or more. We need the phones to run at high levels of performance at extended periods of time".
Razer Phone 2 Specifications
Display size/refresh: 5.7-inch 2560x1440 120Hz
Display type: IGZO LCD
Rear camera: 12-megapixel dual-lens
Front camera: 8-megapixel
CPU: Qualcomm Snapdragon 845
GPU: Adreno 630
RAM: 8GB
Storage: 64GB + expandable
Battery: 4000mAh
Audio: Dual front-facing speakers
OS: Android 8.1 + Razer customization
Price: $799
Some more goodies:
IP67-rated water-resistance (up to 30m)

Wireless charging

Qualcomm QuickCharge 4+ (50% charge in 30 minutes)