Mega Man 11 launches on all platforms, new trailer released
The launch trailer for Mega Man 11 coming to the PC, Xbox One and PS4 has been released by Capcom.

Published Wed, Oct 3 2018 1:00 AM CDT
|
Updated Tue, Nov 3 2020 11:50 AM CST
Mega Man 11 has released onto the Xbox One, PS4, PC and Nintendo Switch and to celebrate Capcom has released a brand new launcher trailer.
Capcom's Mega Man 11 has been released and with a short and sweet launch trailer that shows has debuted, the trailer showcases to players the many different stages and bosses that will be found throughout Mega Man 11. Players that manage to defeat each of the stage bosses will be glad to know that Mega Man is now able to absorb the respective powers from each of the bosses which in turn makes him much more powerful.
This absorbing of powers has been accomplished through Dr. Light's Double Gear System, Mega Man has been equipped with this new gear system and it allows for him to slow the duration of time, power up certain aspects of himself and also perform some other tightly knit tricks. Mega Man 11 has been released onto the Xbox One, PS4, PC and Nintendo Switch. For further information regarding Capcom's latest release, visit the official website post here.
Features:
Gear up! Take advantage of the Double Gear system - A unique new twist on the satisfying platforming action, offering options to enhance Mega Man's speed and power on-the-fly.

For vets and first-timers - Multiple difficulty options are available for a player of any platformer skill level. Controls for an on-screen weapon wheel have been added for easy accessibility to all of Mega Man's weapons during combat.

Multitude of classic and unique Challenge Modes - Tackle a wealth of classic Challenge Modes such as Time Attack or Score Attack as well as several other unique Challenge Modes like Balloon Rush, Jump Saver and more.

Bust to the top of the Online Leaderboards - Best your buddies' scores or times across several Challenge Modes or simply aim for the top, challenging players around the world. A nifty auto-upload option ensures your score/time is uploaded automatically to the Online Leaderboards.

Get caught up on robo-lore in the Gallery - Get up close and check out the unusual and wonderful characters of Mega Man 11!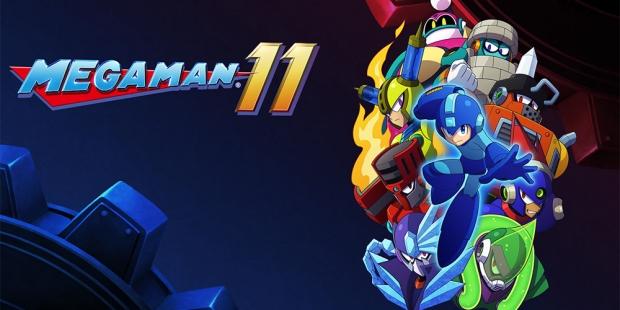 Related Tags