Fallout 76 beta comes to Xbox One a week early
Xbox One owners get early access, but the beta runs in limited windows instead of 24/7.

Published Thu, Sep 27 2018 1:08 PM CDT
|
Updated Tue, Nov 3 2020 11:50 AM CST
Fallout 76's anticipated beta test is on its way, and Xbox One owners will get a decent head start over PS4 and PC users.
Any live service game needs multiple testing phases to collect valuable data and tweak online code before release. Fallout 76, Bethesda's new online-only experimental Fallout game, is no different, and will have a closed pre-order only beta test that comes first to Xbox One on October 23, and then to PS4 and PC on October 30. But this early access isn't as big as you'd think. The beta won't actually run continuously every day for the entire week, and will instead go live for periods of 4 to 8 hours at a time.
"During the B.E.T.A. one of our primary goals is to stress test and break the game. As such, the servers will not be running 24/7; instead, they'll be online during targeted timeframes so we can get as many people as possible playing at the same time. Why? Because that's the best way put all our systems to the test and see how they respond," reads Fallout 76's updated FAQ page.
"On any given day the game might be up for anywhere between four to eight hours. Focusing as many players as we can into these windows is our prime objective. Then we'll fix what we need to fix and do it again and again from the start of B.E.T.A. until a few days before launch. We'll give you as much heads up as possible because we need you to log in during these times and play the game."
Sadly we'll need both PlayStation Plus and Xbox LIVE to play Fallout 76's beta.
Read more: Fallout 76 is a service game, can and will change over time
Remember that the beta is actually the full Fallout 76 game and all of your progress will carry over. But you'll still have to download the official Fallout 76 launch version, and PC gamers will need to download a separate version.
Fallout 76 will also be monetized with optional cosmetic-only microtransactions, and these may be earnable in the beta test...but you won't be able to spend money on them until the final version releases in November.
The Fallout 76 beta goes live on October 23 on Xbox One platforms, and October 30 on PS4 and PC. No pre-loading plans are currently available. The final game ships on November 14, 2018 on all platforms.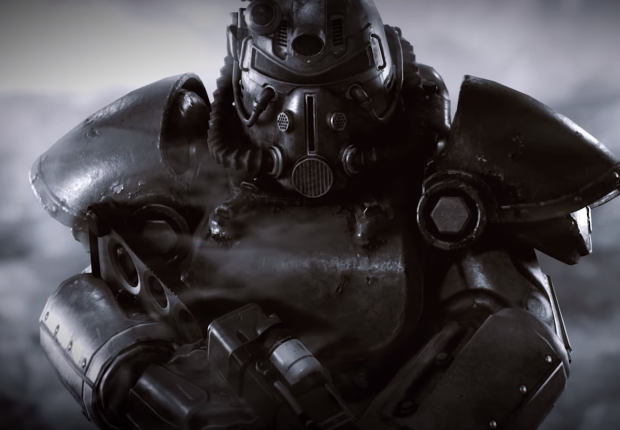 Related Tags