Fallout 76 is indeed an online-based game with RPG, survival, shooter and co-operative gameplay mechanics.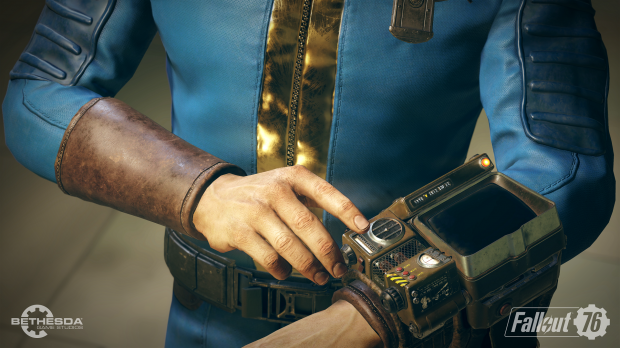 Fallout 76 is "entirely online," Bethesda's Todd Howard tonight confirmed. The game is a dynamic, evolving experience that's being built with new rendering and lighting effects that allow for 16 times the detail and visibility of far-away weather distance.
The game is an always-online experience, but it's not an MMO. It will have 100% dedicated servers and is designed to last for years, meaning it should have service game elements. You can play solo if you like, but things will be easier if you team up with friends or random players. "You'll be in a world with dozens of other players, not hundreds or thousands. You'll be able to join with your friends or anyone you want, whenever you want, and all of your progression goes with you," Howard said.
Howard continued by highlighting the core tenants of Fallout 76: "Open world survival, every person and character is real. It was an idea that we just couldn't shake, and we knew we had to do it and do it in a really big way."
Fallout 76 will have the same level of customization and detail as its offline singleplayer predecessors, and will take players across six regions with their own "styles, risks and rewards." The game will be four times as big as Fallout 4 and is set in West Virginia.
Fallout 76 launches on November 14, 2018 for PS4, Xbox One and PC.