Apple is making some serious coin with its new iPhone XS Max, with TechInsights breaking down the new smartphone and seeing how much the components inside cost. The estimates come to $443 for the 256GB version of the iPhone XS Max, which is on shelves for $1099.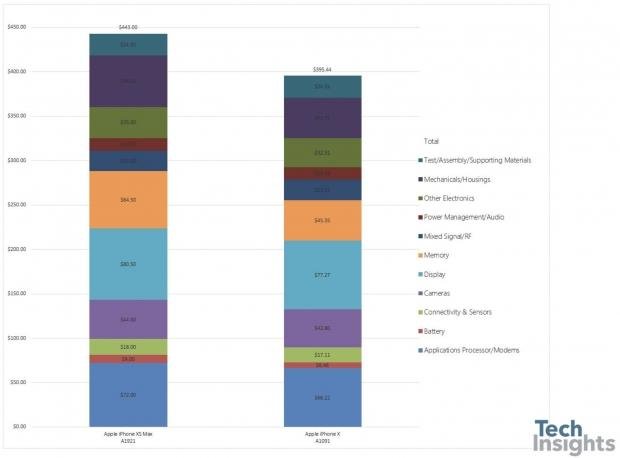 The previous-gen iPhone X in 64GB cost $395.44 in components, so the larger NAND on the iPhone XS coming in 256GB is costing more, but so are some of the other chips on the phone. The display on the new iPhone XS Max is the most expensive part of the smartphone costing $80.50 while the A12 processor and modems come in at $72 while storage is the third most expensive part of the new iPhone XS Max coming in at $64.
The cameras on the iPhone XS Max cost $44 while the housing and mechanical components cost $55, with all prices for all components being higher than the iPhone X because the iPhone XS Max is a larger phone with a 6.5-inch display.