Nintendo won't instantly wipe Switch Online cloud saves
Switch Online cloud saves are safe for six months after subscription ends.

Published Wed, Sep 26 2018 11:39 AM CDT
|
Updated Tue, Nov 3 2020 11:50 AM CST
Nintendo offers a six-month grace period for cloud saves if your Switch Online subscription lapses.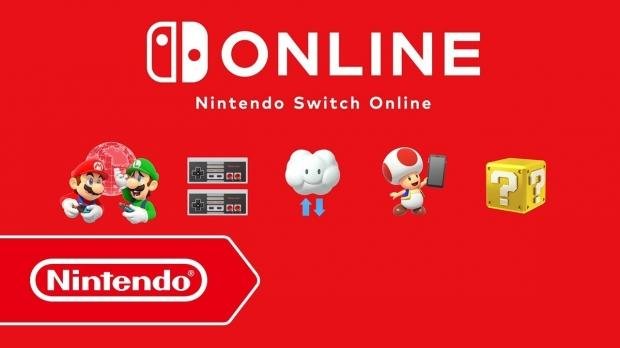 A bit ago we reported troubling news that Nintendo could delete cloud save backups when your Switch Online sub ends. At the time Nintendo said this would only happen after an "extended period" following inactive subscriptions, but now it clarifies users will have 180 days to refresh access to their online saves. This is the same period Sony offers with its PlayStation Plus cloud uploads.
"If a Nintendo Switch Online membership expires, users won't be able to access their Save Data Cloud backups. However, Nintendo will allow users who resubscribe within 180 days to access their previous Save Data Cloud backups," a Nintendo rep told IGN.
Since the Switch has no way to manually backup save data, this is one of the best benefits of the $20 a year Switch Online service and should ensure gamers stay subscribed for longer periods.
It'll be interesting to see if Nintendo offers a manual save backup option for Switch games or not. Given the Switch Online's relatively cheap price tag, I think Nintendo won't offer offline backups so that gamers have no choice but to buy into the service...but I hope I'm wrong.
However, some games won't support Switch Online cloud save backups, so there's effectively no way to backup certain data for games like Dark Souls Remastered, Splatoon 2, and Super Smash Bros. Ultimate. Nintendo could offer some sort of data backup for these games in the future, but until now your saves are still at risk.
The Nintendo Switch Online subscription service is now live. Check below for more info:
Pricing
(single account holder plans)
1 Month - $3.99

3 Months - $7.99

12 Months - $19.99
Family membership, 12 Months - $34.99
"A Nintendo Account holder may invite up to seven others to join a family group; all members of the group will have access to Nintendo Switch Online."
The following NES games will be available for free as part of the Switch Online service, and more are expected to arrive later.
Soccer

Tennis

Donkey Kong

Mario Bros.

Super Mario Bros.

Balloon Fight

Ice Climber

Dr. Mario

The Legend of Zelda

Super Mario Bros. 3

Double Dragon

River City Ransom

Ghosts'n Goblins

Tecmo Bowl

Gradius

Pro Wrestling

Excitebike

Yoshi

Ice Hockey

Baseball
Related Tags