Switch Online won't back up all your Switch game saves
Nintendo confirms that every some Switch game saves can't be backed up to the cloud, including Dark Souls.

Published Sat, Sep 8 2018 11:09 PM CDT
|
Updated Tue, Nov 3 2020 11:50 AM CST
Past reports were right: Nintendo confirms that some Switch games won't be compatible with cloud save backups, meaning your data is still potentially at risk.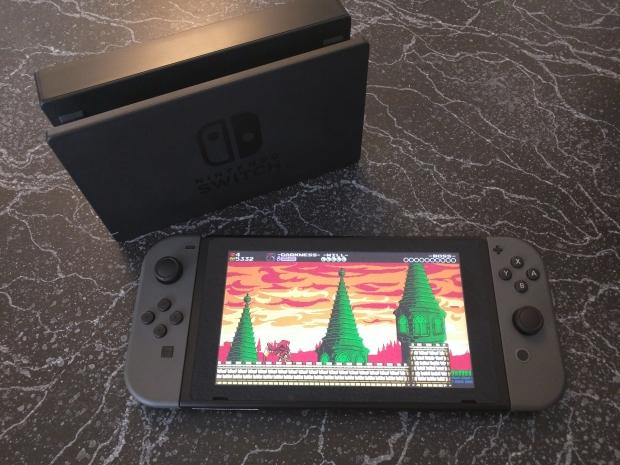 Without an option to manually backup game saves, Nintendo Switch owners are vulnerable to losing countless hours sunk into their libraries should something happen (our data actually got corrupted shortly after launch). That's where Nintendo's new Switch Online subscription service comes in as a safety net. Like Sony's PlayStation Plus, Switch Online subscribers can back up their precious save files to the cloud where Nintendo protects it until you stop subscribing. But there's just one catch: not every Switch game will support this feature.
A Nintendo representative confirmed the news to GameInformer, saying this move is an attempt to protect the integrity of the game itself by preventing cheating and manipulating online rankings. Nintendo's own first-party Splatoon 2 can't be backed up, and Dark Souls, which can have absolutely massive playtime saves, is on the list too.
"The vast majority of Nintendo Switch games will support Save Data Cloud backup. However, in certain games this feature would make it possible to, for example, regain items that had been traded to other players, or revert to a higher online multiplayer ranking that had been lost. To ensure fair play, Save Data Cloud backup may not be enabled for such games. To ensure that Save Data Cloud backups cannot be used to unfairly affect online multiplayer rankings, the feature will not be enabled in Splatoon 2."
Switch Online is slated to release in the "second half of September," but key details like the service's missing 10 free NES games remain unknown. Nintendo is expected to reveal more info about the $20 a year service in an upcoming Direct showcase.
Nintendo has confirmed the following 10 NES games are coming to Switch Online at release:
Free NES Games
Soccer

Tennis

Donkey Kong

Mario Bros.

Super Mario Bros.

Super Mario Bros. 3

Balloon Fight

Ice Climber

Dr. Mario

The Legend of Zelda
Pricing
(single account holder plans)
1 Month - $3.99

3 Months - $7.99

12 Months - $19.99
Family membership, 12 Months - $34.99
"A Nintendo Account holder may invite up to seven others to join a family group; all members of the group will have access to Nintendo Switch Online."
Related Tags