If my experience with playing NES games on the Switch is any indicator then Nintendo is going to sell lots of classic NES gamepads.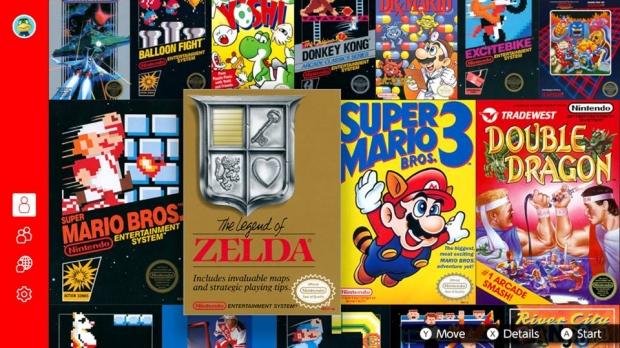 A month after the Switch launched, I predicted that classic retro games would suffer quite a bit thanks to the console's split D-pad. Platformers that require precision jumps and attacks just don't play nicely with a sliced-up control interface (this is doubly true with old-school NES games). Instead of bringing triumph and cheer, playing NES games on the Switch on-the-go has brought me frustration and bewilderment. Finally, Switch owners get to play their childhood favorites on a new system...but it's not the same as you remembered it--Nintendo has made it needlessly harder.
The problem itself isn't just the JoyCon controller's D-pad, or Nintendo's weird decision to not let us customize button mapping so Super Mario Bros. 3 is actually fun and not a confusing mess. The issue is we have to learn new tricks while our brain constantly tells us to rely on old hardwired responses. Retro gamers are conditioned to be able to rock their thumb on-the-fly and move accordingly to evade attacks and adjust jumps mid-air. Zelda, which is grid-locked, is made needlessly frustrating thanks to the JoyCon D-Pad, but the analog stick isn't much better: I find myself pressing diagonally by accident and completely messing things up.
The classic NES controller was so intuitive and it's games were made to compliment it. The Switch doesn't really deliver that same feel.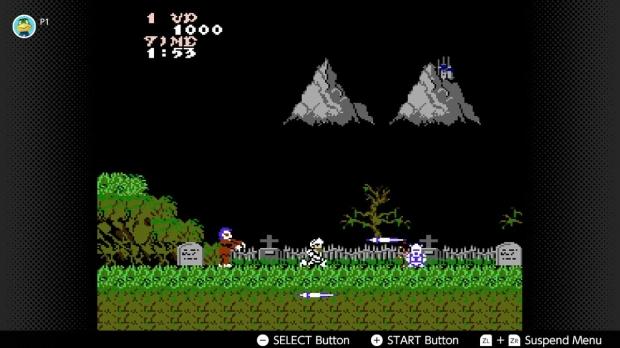 Playing Ghosts and Goblins on-the-go is a nightmare. The game is already tough-as-nails hard, but I genuinely feel like a masochist playing it on-the-go. And don't even try to play certain games with a single JoyCon.
Another big concern is JoyCon durability. These controllers don't really seem all that tough (they never did) and NES games were practically made to get scuffed up. And I'm not talking about throwing them, I mean just be general play.
NES gaming is high stakes live-wire excitement mixed with nervewracking frustration. The NES library has some of the toughest games known to man (Ninja Gaiden anyone?). Practically everyone I knew would jam that D-Pad pretty hard when making tough jumps or tackling boss battles, and that goes double for the A and B buttons.
Since I dislike the split D-Pad so much I've been using the analog stick, but that too feels uncomfortably fragile for NES gaming. I feel like I'll damage it the longer I play...especially if I tackle games like Ghosts and Goblins or Super Mario Bros. Oh, speaking of Ninja Gaiden...that's coming to the service later this year.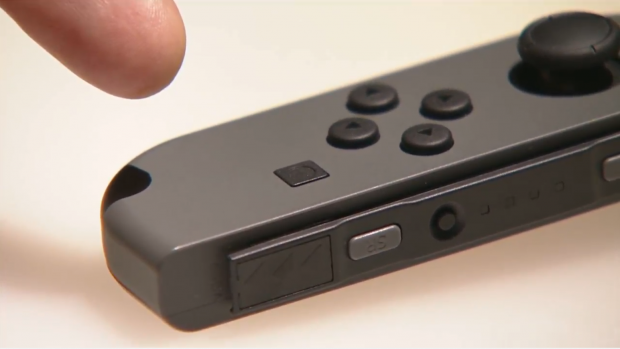 I know what you're thinking: just get a Pro Controller and stop complaining.
It's true you can take your Pro Controller with you on-the-go for Tabletop Mode. Sure it's not economical, but you get a full D-Pad that's better than the default controller right?
Admittedly the Switch Pro controller is a big improvement over the default JoyCons but it's not just right.
The D-Pad is pretty solid but stiffer than I'd like, and the buttons are a bit too big. The Xbox-controller like setup is also somewhat disorienting as the face buttons are raised above the D-Pad itself.
Ironically enough I feel the Wii U Pro controller was absolutely perfect for old-school ROMs: it's lightweight, extremely durable, has great battery life, and its facebuttons are aligned quite well with the D-Pad. The buttons are smaller and the D-Pad feels less resistant.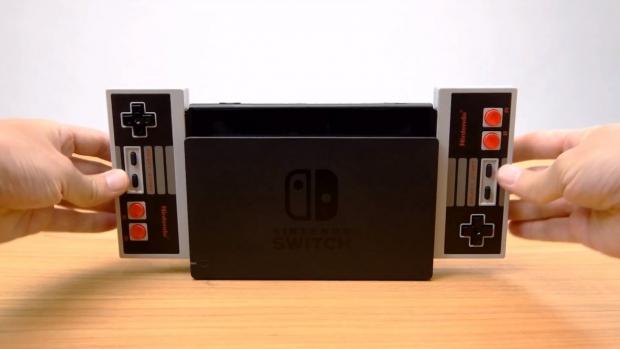 This has impacted my enjoyment of classic NES games and makes me reticent in actually purchasing a Switch Online membership. But Nintendo has a perfectly Nintendo solution in place: buy special limited-edition NES controllers that only work with Switch Online's retro NES library!
The controllers cost $60 and are only available for active and paid Switch Online subscribers--you can't buy them if you do the free trial. I'm guessing these will be massively understocked like the NES Classic Edition and will sell out instantly. I mean really, who doesn't want to play NES games on the Switch with actual NES controllers?
Maybe if the default way to play wasn't so wonky and disorienting that we wouldn't need to buy the controllers in the first place. But that was probably the plan from the start.
Really this is my biggest problem with Nintendo in general: it never wants to sell us the whole pie but doles out expensive pieces bit by bit. I understand it from a business perspective, but as a gamer it's frustrating when everything is so systemically carved up and re-packaged that we're re-buying games we've already bought many times over.
Ultimately it feels like a portion of the Switch NES library is gated off by frustration. Playing specific NES games on-the-go just isn't feasible to me unless I tote my Pro controller around.
I hope your experiences with the Switch's NES library have been much better than mine and that you're actually having a blast with your new portable retro gaming machine.
The Nintendo Switch Online service is now available, and check below for more info:
Pricing
(single account holder plans)
1 Month - $3.99

3 Months - $7.99

12 Months - $19.99
Family membership, 12 Months - $34.99
"A Nintendo Account holder may invite up to seven others to join a family group; all members of the group will have access to Nintendo Switch Online."
The following NES games will be available for free as part of the Switch Online service, and more are expected to arrive later.
Soccer

Tennis

Donkey Kong

Mario Bros.

Super Mario Bros.

Balloon Fight

Ice Climber

Dr. Mario

The Legend of Zelda

Super Mario Bros. 3

Double Dragon

River City Ransom

Ghosts'n Goblins

Tecmo Bowl

Gradius

Pro Wrestling

Excitebike

Yoshi

Ice Hockey

Baseball
The following games will be added later: