The Nintendo Switch will soon be compatible with special wireless NES controllers, the company today announced.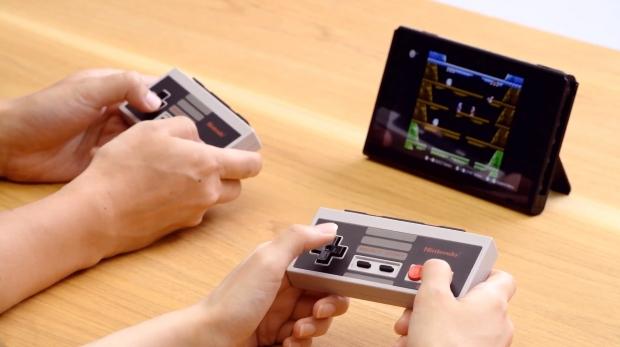 Nintendo is going all out on nostalgia, and gamers can soon use classic NES controllers to play old-school retro Nintendo games on the Switch Online service. The controllers have rails and can slide onto the Switch for charging, but are used exclusively to play the service's rotating lineup of NES titles.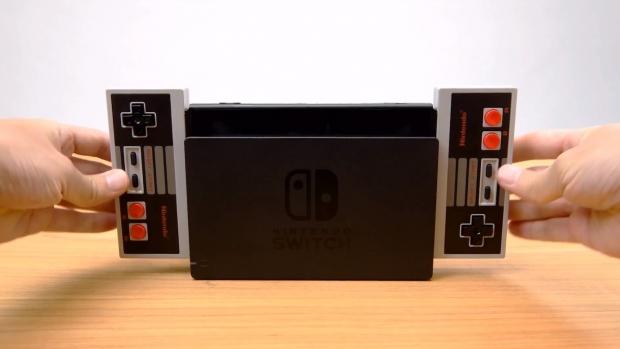 The controllers will retail for $59.99 for a two-pack and will be available for pre-purchase once the service hits on September 18, but they aren't expected to ship until December. The controllers may not be sold in stores and apparently require a Switch Online membership to purchase--and purchases are limited to one per subscriber.
"To purchase this item, you must have an active paid Nintendo Switch Online membership," reads the Switch Online site.
The following NES games will be available for free as part of the Switch Online service, and more are expected to arrive later.
Soccer

Tennis

Donkey Kong

Mario Bros.

Super Mario Bros.

Balloon Fight

Ice Climber

Dr. Mario

The Legend of Zelda

Super Mario Bros. 3

Double Dragon

River City Ransom

Ghosts'n Goblins

Tecmo Bowl

Gradius

Pro Wrestling

Excitebike

Yoshi

Ice Hockey

Baseball
The following games will be added later: