Hey Nintendo...it's time to release a JoyCon with a full D-pad.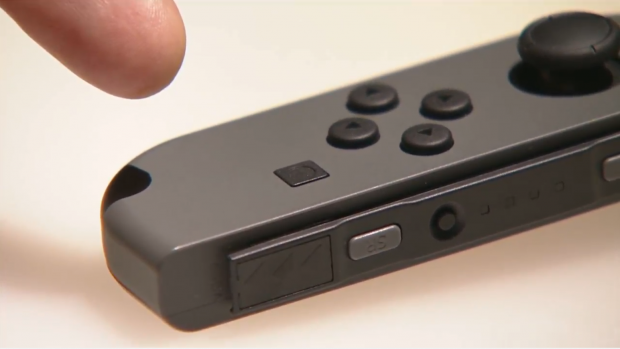 I really like my Nintendo Switch console, but I've recognized a glaring problem with its left JoyCon controller: the split D-pad. I absolutely understand the reason why the D-pad is split (so you can detach the controllers, hand one to a friend, and play games with anyone on-the-go), but it's time to sell a JoyCon variant with a full D-pad. The lack of a simple D-pad restricts what kinds of games that not only show up on the Nintendo Switch, but those that can be played comfortably in handheld mode.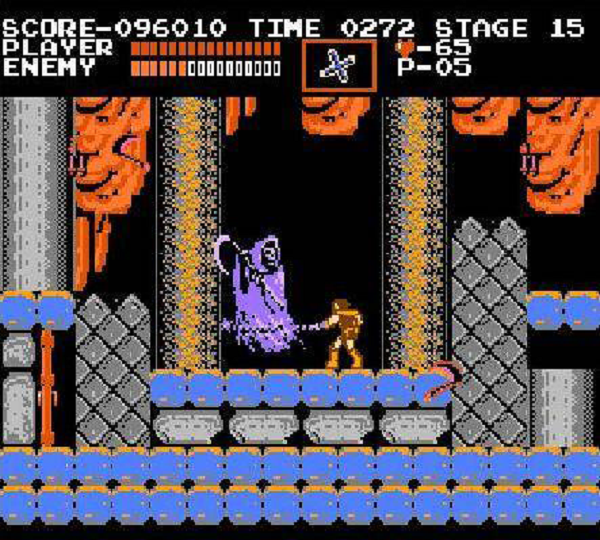 But right now, Nintendo can get away with its JoyCon sticks; even the four NeoGeo fighting games typically use analog-stick style gamepads, unlike traditional fighting games that use D-pads, so it's not a problem.
Yet.
Playing a platformer like Specter of Torment is fine with the analog sticks, too, but what happens when Virtual Console games roll around? Old-school games like Castlevania, Super Mario Bros., and Zelda II: The Adventure of Link demand a full D-pad to play--along with the myriad of SNES games.
And I know what you're thinking: just get the Switch Pro Controller! And I did. But the fact of the matter remains: the Switch needs an optional full D-pad JoyCon for gamers who don't care about on-the-go multiplayer, and want to use their Switch like a 3DS. But that's exactly why I think Nintendo hasn't shipped this JoyCon variant just yet.
If Nintendo shipped out a JoyCon with a full D-Pad, the Switch would effectively become a 3DS replacement in terms of functionality--especially when the Virtual Console rolls around, depending on the games. Of course the 3DS has its own massive library and long-lasting appeal, but the Switch would likely start encroaching on its territory, and start edging the 3DS out of the market.
But the lack of a full D-pad could mean certain games simply don't show up on the Switch, and Nintendo continues to carve up their ecosystem of games to cater to all platforms rather than sharing said content across certain devices.
Read Also: Nintendo Switch Review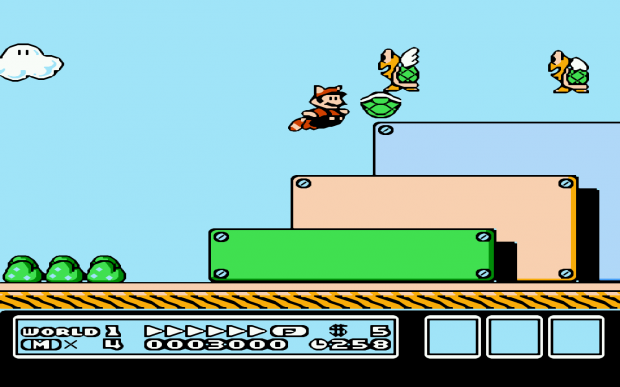 Tons of content...that really needs a full D-pad to play
Nintendo has a massive array of content that could be properly curated and maintained to help sell more Nintendo Switch consoles and make the platform all the more attractive, but I think once the Virtual Console does roll out, we'll face two restrictions: limited selection because of the split D-pad, and further limited selection due to fracturing of the VC market, ie some platforms getting games and others missing out despite both supporting the same VC console platform (SNES, NES, N64, etc).
Nintendo has traditionally forced console/device owners to play the way Nintendo wants you to instead of catering to specific desires of its fanbase, ie forcing gamers to use the Wii U gamepad's motion controls to play games like Star Fox Zero.
Given the Switch was designed to play games with anyone anywhere, there's a chance Nintendo just won't ship out a snap-on JoyCon with a full D-Pad, because that would make the controllers much harder for two people to play at the same time.
The JoyCons are a gimmick, and quite a successful one, and because of this I think there's a chance that Nintendo won't give us specific options.
New colors, but nothing else
But Nintendo has revealed new JoyCons. Well...sort of.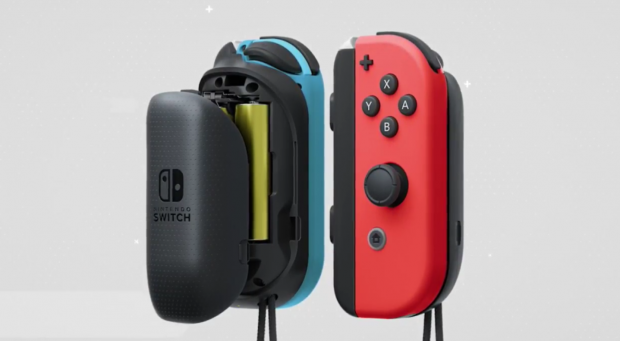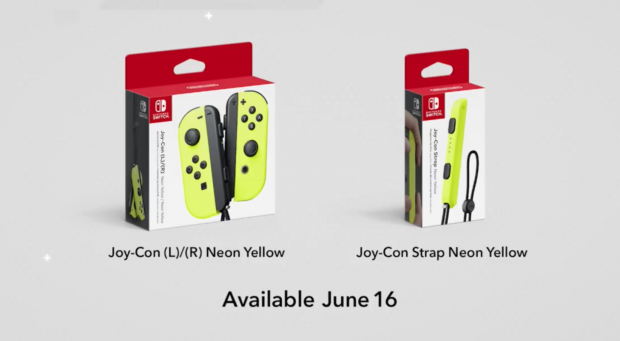 During its latest Direct showcase, Nintendo revealed a new JoyCon color variant to commemorate ARMS, and a new JoyCon battery pack that uses AA batteries to extend the life of the controllers. But not the JoyCon the system really needs. Not the JoyCon that would make all platforms instantly better, and give gamers a nice boost to their control scheme.
However, the battery pack does change the shape of the JoyCon itself, making it into a more hand-friendly peripheral. So this could be the beginning of the evolution gamers have predicted way back when the system was known as the Nintendo NX.
This is something you really should do, Nintendo. No one's going to have fun rocking out classic platformers with an analog stick, or a split D-pad that makes precise jumping controls a nightmare.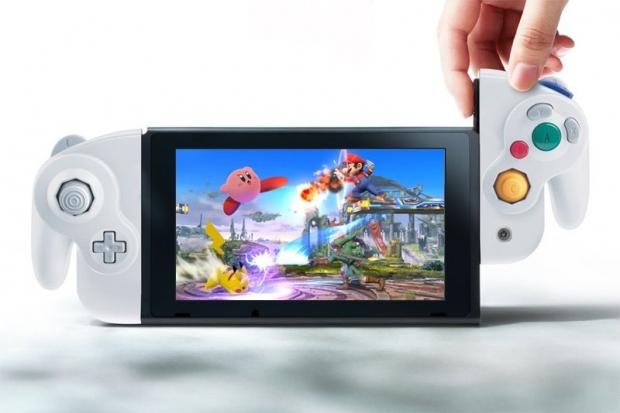 Custom JoyCons could, and should, happen
Custom game-specific JoyCons is something the community predicted a long time ago, and I'd love it if we could get awesome controllers for each game. But if we can't get a solid D-pad JoyCon, the chances for custom controllers are just zero.
The Switch's rail system is incredibly convenient and seriously opens up the doors for all kinds of unique customizations...but also remember any custom JoyCons would also have to have their own internal batteries. The JoyCon expandable battery pack gives us hope that the controllers could be powered by swap-in batteries rather than a locked-in rechargable lithium-ion cell.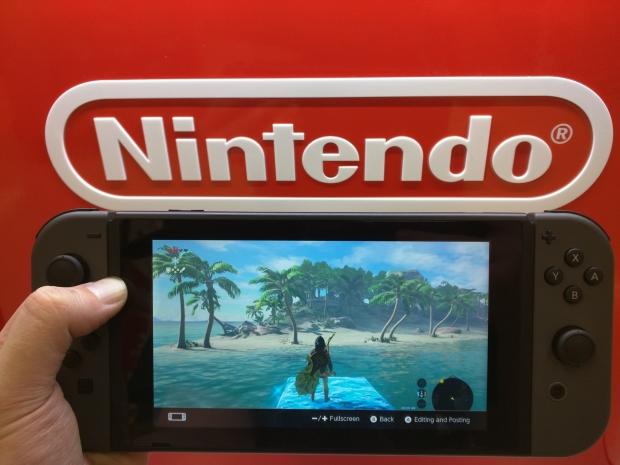 It's time, Nintendo! Do it!
But at the end of the day, Nintendo Switch owners want certain things from their console, and being able to play old-school Virtual Console games on-the-go is an important one. Not only does the Switch offer a unique new realm of exploration for VC games, but it opens up the doors for same-screen co-op or competitive play as well--something that just wasn't possible on the 3DS.
I'm sure that Nintendo has thought long and hard about the Switch, and its JoyCons. I'd like to think the company knows the Switch needs a full D-pad JoyCon, and will answer our specific prayers with an extra bit of hardware. But then again...there's always a chance that Nintendo doesn't budge, and gamers miss out on a huge portion of content (or have to play it with a half-working controller).