NVIDIA's new GeForce RTX 20 series graphics cards are right around the corner, with TechPowerUp updating GPU-Z to v2.11.0 and with it, support for the new Turing-based GeForce RTX family of graphics cards.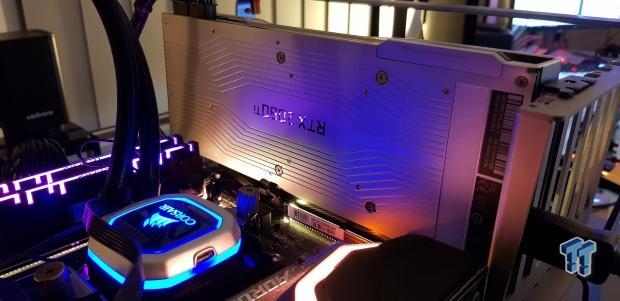 GPU-Z v2.11.0 now supports the GeForce RTX 2080 Ti, RTX 2080, and RTX 2070 as well as AMD's upcoming Vega 20 GPU that is being made on the 7nm node, an industry first. There's also support for GDDR6 memory, 16Gbps memory chips, and support for BIOS parser to USB-C output.
The updated software also adds the option to minimize GPU-Z on close, adds a system RAM memory usage sensor, and temperature monitoring offset for AMD's new second-gen Ryzen Threadripper CPUs.
GPU-Z v2.11.0 Full Update Log:
Added NVIDIA GeForce RTX Turing support

Added option to minimize GPU-Z on close

Added system RAM memory usage sensor

Added temperature monitoring offset for Threadripper 2nd gen

Fixed typo in NVIDIA Perf Cap Reason tooltip

GPU-Z will no longer use AMD ADL memory sensors because they are buggy, WDDM monitoring used again

GPU Lookup feature improved by taking boost clock into account

Added ability to clean up old QueryExternal files in temp directory

Added support to BIOS parser for USB-C output, GDDR6 memory, 16 Gbit memory chips

Added support for NVIDIA RTX 2080 Ti, RTX 2080, RTX 2070, GTX 750 Ti (GM107-A), GTX 1050 Ti Mobile 4 GB, Quadro P1000, Tesla P100 DGXS, GeForce 9200

Added support for AMD Vega 20, Fenghuang, Ryzen 5 Pro 2500U, 5 Pro 2400G, 3 Pro 2200G, 3 Pro 2300U, 3 2200GE, Athlon 200GE, Embedded V1807B

Added support for Intel UHD 610, UHD P630 (Xeon), Coffee Lake GT3e (i5-8259U)
Download GPU-Z v2.11.0 right here.