NVIDIA has unleashed a new update to its super-popular Shield TV, which is the 20th update for the Shield TV and it is jam packed full of improvements and new features that include 120Hz monitor/TV support.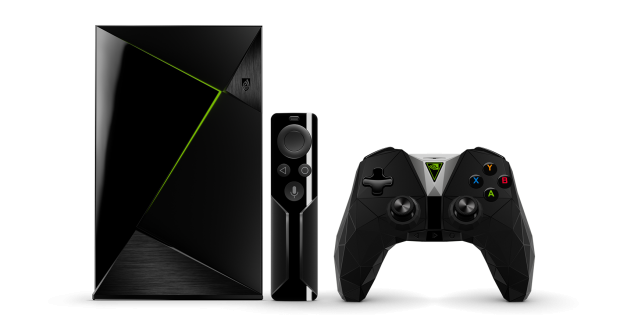 The new update to the Shield TV brings GeForce NOW upgrades in the form of in-game voice chat support for huge games like Fortnite and PUBG, where you can connect your headset and mic directly to your Shield controller and its 3.5mm jack. There are now "smoother, more accurate" mouse movements and keyboard shortcuts available to GeForce NOW that improve the gaming experience for titles like Dota 2 and CS:GO.
NVIDIA has also released a new Shield TV app that is now available for Android and iOS, something that sports a virtual keyboard and mouse that will finally reduce log-in times and typing. Awesome to see. The biggest change would have to be the 120Hz support for TVs and monitors, as well as NVIDIA providing new ways of powering off, restarting, and making your Shield TV go to sleep.
The full change log:
In-game voice chat support - for communicating in top GeForce NOW games like Fortnite - with headsets connected to the 3.5mm headset jack on SHIELD controllers

Improved keyboard and mouse support in GeForce NOW

Smoother, more accurate mouse movements

Keyboard shortcuts

Keyboard and Mouse games row

More day-and-date releases including Monster Hunter World and F1 2018

The upcoming release of Shadow of the Tomb Raider

NVIDIA SHIELD TV companion app with a virtual keyboard and mouse that makes entering user names, email addresses and password simple

The triumphant return of NVIDIA Share features (Broadcast to Twitch, recording and screenshots)

120Hz modes for supported TVs and monitors

Quick settings for power off, restart and sleep